Counter Terrorism Magazine to Launch in 2008

Topics to include 'radical Islamic threat.'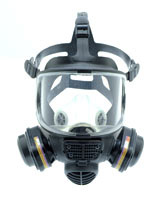 It's been more than six years and several seasons of 24 plotlines since 9/11, but it seems the field of counter terrorism is finally getting another magazine.
Security Solutions International, a Miami, Florida-based group that develops and delivers counter terrorism training for first responders in the U.S. and abroad, is planning to launch a magazine next spring.
The Counter Terrorist will be a full-color glossy, initially distributed to more than 10,000 verified SSI subscribers. Topics the magazine will cover include infrastructure protection, school shooting threat assessments, intelligence gathering and what the group calls "the Radical Islamic Threat."
"What's interesting about The Counter Terrorist is that it will offer important information to police, firefighters, emergency responders and more. We hit all sectors," says SSI president Henry Morgenstern. SSI was formed nearly four years ago. "Terrorism is a topic that affects everyone, and hasn't gone away since 9/11."
Morgenstern hopes also that the magazine will offer advertisers the opportunity to speak to a "hard-to-reach industry." Advertisers in the launch issue include companies like Protective Systems and Adams Industries Inc., an aircraft manufacturer. 
Morgenstern tapped longtime editor of the Police Marksman, Connie Bond, to head up The Counter Terrorist as editor and publisher.
Meet the Author
---