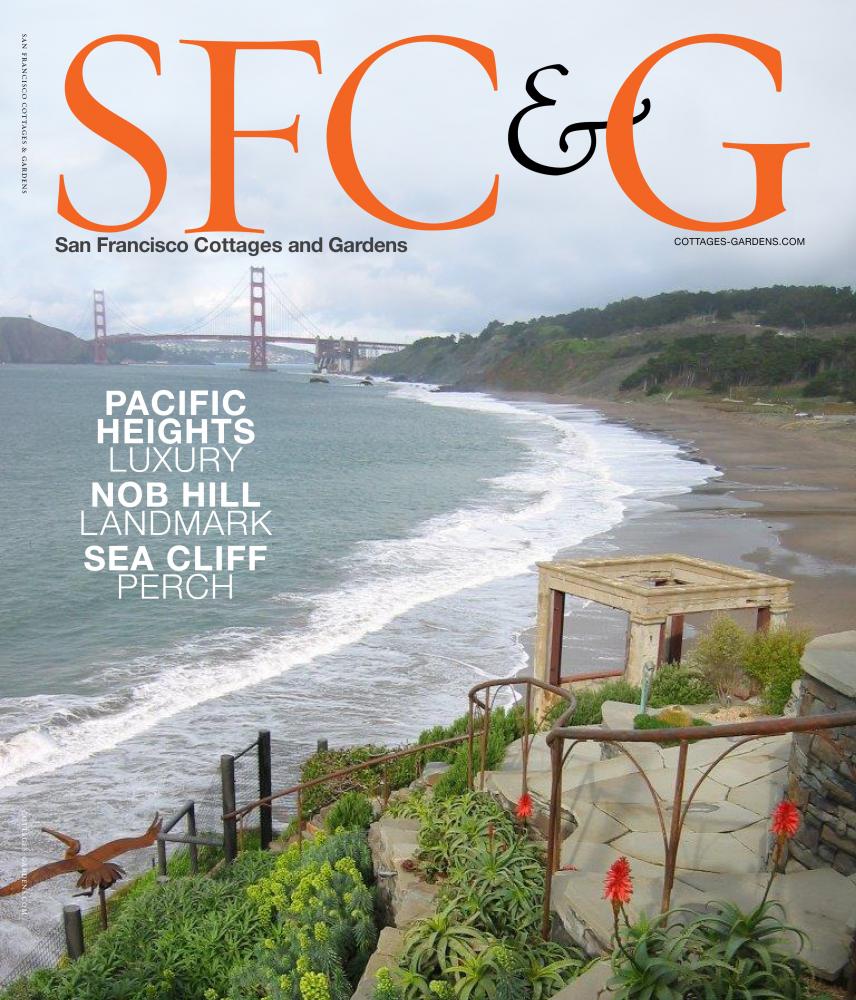 Cottages & Gardens Publications, publisher of high-end regional shelter titles, is launching a new magazine for the San Francisco market. The first issue of SFC&G will hit newsstands in the Bay Area in April 2014. The launch marks a 3,000-mile leap for the previously East Coast-focused publisher.
Circulation for the new regional magazine will start at 40,000. While frequency is 6 issues per year for the time being, Cottages & Gardens' CEO & Publication Director Marianne Howatson expresses hope for future growth of their first West Coast edition.
"Our magazines always try to reflect the 'sense of place' within a region" Howatson says, "and San Francisco is an area which currently has a very vibrant design market."
The new edition for the San Francisco market will soon occupy a section of the Cottages & Gardens website, and although Howatson says that the large glossy magazines simply hold too much content to be compressed onto mobile and tablet platforms as of yet, she revealed that C&G is currently exploring options for a mobile app.
In turn, Cottages & Gardens Publications considers event integration to be a strong element of their culture. Howatson says, "We believe in an intimacy with our community and the charities within it-so we will definitely be making an effort towards that [in the new location]."
Cottages & Gardens Publications, which currently distributes thick regional magazines to affluent households in Connecticut (CTC&G), New York (NYC&G), and The Hamptons (HC&G), places a focus on luxury interior design. The existing regional editions have delivered content aimed at interior design enthusiasts with an average household income of $880,000. The most recent addition to the upscale publishing group was that of NYC&G, which launched in March 2012.