Cost Savings Initiatives Spur Bigger Profits at Time Inc.

Publisher's parent company reports first half financial results.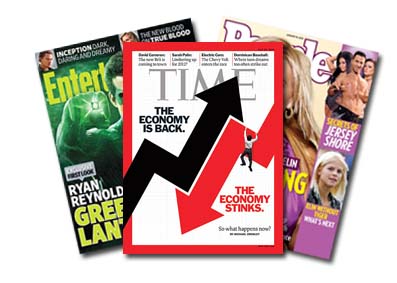 Consumer publishing giant Time Inc. reported an operating income of $203 million through the first six months of 2010, nearly three times the $70 million it pulled in during the same period last year, according to parent company Time Warner, which reported its first-half financial earnings Wednesday. Revenues at the publishing group remained flat at roughly $1.72 billion.
During the second quarter, Time Inc. reported an operating income of $153 million, up 50 percent from $102 million during the same three-month period in 2009. Revenues remained steady compared to last year's period at $919 million.
Time Inc. attributed the profit gains to company-wide cost savings initiatives which resulted in lower pension expenses. It also cited higher domestic magazine revenues in print and digital. Advertising revenue during the second quarter grew 4 percent, subscription revenues stayed flat and other revenues dropped 23 percent. Meanwhile, the company says it increased its share of U.S. magazine advertising to 21 percent—a gain of 1.8 percent points from the same period last year.
Overall, Time Warner reported $2.65 billion in operating profit through the first half (up more than 30 percent) on $12.69 billion in revenue. The company also upgraded its outlook for 2010, projecting adjusted earnings per share of at least 20 percent. That's up from its May 5 outlook for adjusted EPS of growth at least in the mid-teens.
Meet the Author
---