Cosmo Finally Fills Executive Editor Role | People on the Move — 11.16.16

Time Inc. pulls exec from Yahoo, GQ creates a new role, Bloomberg promotes from within, and more...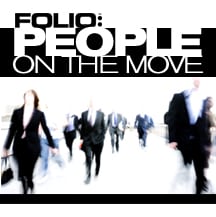 The great publishing house shuffle continues as Hearst snags Sascha de Gersdorff for the role of executive editor at Cosmopolitan. De Gersdorff joins the brand from her position as deputy editor at Rodale's Women's Health, where she's served as an editor since 2009. She starts at Hearst December 1.
De Gersdorff will answer to editor-in-chief Michele Promaulayko, who was EIC at Women's Health from 2009 to 2014. Promaulayjo rejoined Cosmo in September after then-EIC Joanna Coles was promoted to the new role of chief content officer of Hearst Magazines.
The last few months have seen major shifts in upper management at Cosmo and its underling Seventeen, where Promaulayjo serves as editorial director. In August, Seventeen EIC Michelle Tan was dismissed while away on maternity leave. Then in September, the magazine cut its frequency from 10 issues a year to six.
De Gersdorff takes the place of Leslie Yazel, who left the executive editor role in October for the title of editor-in-chief at Time Inc.'s Real Simple.
---
Time Inc. has hired Scott Kelliher as president of technology and telecommunications. He joins the company from Yahoo, Inc. where he was VP and industry lead of technology and telecommunications business. He starts December 5.
Michael Schneider has been promoted to SVP of financial services, effective today. Schneider, who's been with Time Inc. for five years, previously served as East Coast regional lead for financial services, and the technology and telecommunications category teams. He was associate publisher of Fortune and Money before restructuring eliminated that role.
Kelliher and Schneider both report to Mark Ellis, president and COO of sales and marketing.
---
Here are the rest of this week's people on the move…
On Monday, GQ appointed Rob DeChiaro to the newly created role of digital general manager. The digital general manager will manage digital growth at GQ, with an emphasis on products, partnerships, acquisitions, and content strategies. DeChiaro is tasked with expanding branded content, video, and branded social. He joins from StyleHaul, where he served as EVP and general manager.
Joe Weisenthal has been promoted to executive editor of news for Bloomberg Digital. He takes on the new title from his role as managing editor of Bloomberg Markets, and co-host on Bloomberg TV. He joined Bloomberg in 2014 from his role as executive editor of Business Insider.
TheStreet has named Tara Murphy editor-in-chief. Murphy joined TheStreet in March as managing editor. Previously, she's worked as director of business development for Hearst Digital Media, and managing editor of Cosmopolitan.com. She's also worked for the New York Daily News.
EJ Dickson is now features editor at Romper, the parenting off-shoot of Bustle. She joins from her role as connections editor at Mic, where she covered sex and relationships. Before that, she served as lifestyle editor at The Daily Dot.
The Local Media Association has hired Jed Williams to the new role of chief innovation officer. Williams previously served as VP of business development and strategy for Vendasta.
Editor's note: This story has been updated to include Time Inc. news announced after press time.
Meet the Author
---