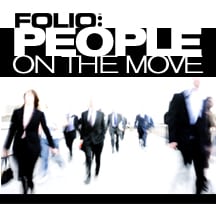 Time Inc.'s Real Simple has poached two from Hearst's Cosmopolitan, amid unconfirmed rumors of editorial unification at multiple Hearst titles, including the eminent sex and lifestyle vertical.
On January 3, Sara Austin will join Real Simple as executive editor, from her role as senior deputy editor at Cosmo. Before Cosmo, Austin was features director of Self and senior news editor at Marie Claire.
Austin replaces former executive editor Sarah Collins, who took over as interim-EIC when longtime Real Simple EIC Kristin van Ogtrop left Time Inc. in August.
Danielle Jones joins as design director from her role as art director at Cosmo. She previously worked as associate art director on the launch of Dr. Oz the Good Life Magazine and at Glamour. Jones replaces Abbey Kuster-Prokell, who joined Real Simple in 2010 as art director.
Photo director Casey Stenger and fashion director Victoria Sanchez-Lincoln are also leaving the publication. It is unclear whether either position will be filled.
These moves come just two months after it Leslie Yazel took over as EIC of Real Simple from her role as executive editor at Cosmopolitan.
---
Ken Wheaton, editor of Ad Age since July 2015, will leave the publication at the end of the year to pursue fiction writing, the company announced yesterday.
"You can call it pursuing a dream or just another midlife crisis, but it seemed like a necessary step," he said in a statement. "While I'd been able to crank out three novels earlier in my career, I've had a completed first draft in needs of revision sitting neglected at home for the last year-and-a-half and it's been driving me nuts."
Wheaton joined Ad Age in 2000 as a copyeditor. He also served as features editor and managing editor.
Executive editor Nat Ives and deputy editor Judann Pollack will oversee the publication until a successor has been named.
---
Here are the rest of this week's people on the move…
Brian Hoar is now publisher and SVP of sales at Playboy magazine. He rejoins the company after time at R&R Partners. Before that, he was VP of sales and associate publisher at Playboy Enterprises.
Lydia Polgreen is now the second-ever EIC of the Huffington Post. Polgreen joins after 15 years at The New York Times, most recently as editorial director and associate masthead editor. She replaces founder Arianna Huffington, who stepped down from the role in August to launch a health and wellness company.
PaperCity, the Texas-based lifestyle magazine, named Chad Miller president of UPI Digital, LLC, the magazine's digital team. Miller joins from CultureMap, where he was CRO. He formerly worked as group associate publisher for PaperCity.
Julia Ioffe is joining The Atlantic as a contributing writer, focusing on national security, foreign policy, and politics. Ioffe previously covered the election for Politico Magazine.
Josephine Livingstone is joining New Republic as a staff writer covering culture. She joins from n+1.
The Hill Extra, the subscription news service of The Hill, has hired Kim Dixon as editor of healthcare. Dixon, who joins from Politico, will report to Brett Ferguson, executive editor.
John Cook, executive editor of Gizmodo Media Group, has announced the roster of the newly created, cross-brand, formal investigative unit for the Fusion Media Group properties. The team includes current writers and editors Tom Scocca, Kelly Scout, Kashmir Hill, Ashley Feinberg, J.K. Trotter, Anna Merlan, and Brendan O'Connor. (Incidentally, Hill is the only member of the investigative team who did not join Fusion through the acquisition of Gawker Media.)
Mike McMahon was named president and executive director of the Path to Purchase Institute. He replaces Peter Hoyt, who recently ascended to president and CEO of the Institute's parent company, EnsembleIQ.
---
In case you missed it…
Carolyn Kylstra is now EIC of Self. She succeeds Joyce Chang, who is leaving the magazine. Read more…
Time Inc. named leadership for its 10 new digital desks. Read more…