Consumer Reports recently folded ShopSmart and Money Adviser in order to focus more attention on its flagship brand. The nonprofit publisher isn't changing its business model or mission, but instead is looking to innovate and meet the new demands of its audience. Here, Folio: speaks with Jason Fox, vice president of digital at Consumer Reports, to find out exactly what's next for the organization.
…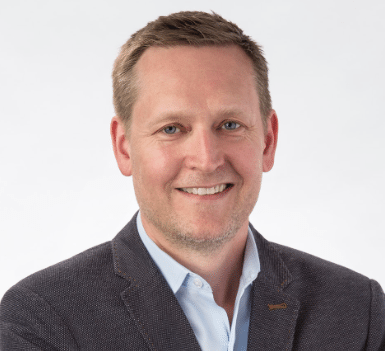 ​Folio: What was the strategy behind folding ShopSmart and Money Adviser?
Jason Fox: Those decisions were about accelerating the strategic realignment we are undergoing. We've made a deliberate decision to pivot forward and invest in our flagship magazine, Consumer Reports, and in digital technology including Consumer Reports Online and new mobile Web products and apps. For example, we can do an even better job of reaching ShopSmart readers–including women who continue to be a priority audience for us–by equipping them with the knowledge they need to make informed decisions when and where they need it, including at point-of-sale and online.
Folio: Cumulatively, how big were the audiences on those two brands and how many of them also engaged with Consumer Reports?
Fox: ShopSmart had 324,000 subscribers and Money Adviser had 135,000. By contrast, Consumer Reports magazine has 3.6 million subscribers. There also are more than 3 million subscribers to Consumer Reports Online, and about 600,000 subscribers to our health newsletter. Roughly 40 percent of ShopSmart subscribers and 60 percent of Money Adviser subscribers also received Consumer Reports magazine.
Folio: Can you be more specific about your investments in digital technology? What new products or platforms are you looking to roll out?
Fox: In August we begin rolling out a refreshed site as part of a 90-day challenge I gave to the team to bring in a more contemporary design, improve the user experience, upgrade search, de-clutter where possible, and bring new dynamism to the presentation. We've also added Facebook commenting to our article pages to increase engagement, and just launched a major new direction for our cars' model pages, which is consistent with the new design language and experience we are introducing throughout the site soon. We also have a lot in the pipeline, including a major mobile push, new social integrations, improved account management functionality, and more payment options.
Folio: When you say "major mobile push" can you clarify? It seems like mobile would be a high priority for a brand who's mission is to inform consumers.
Fox: It's very important. That's why we are making a major investment in getting it right. We've launched two well-received apps: Ratings and Car Buying Guide. We are now working on revamping our mobile Web presence, which you will begin to see come to fruition in August. We've added social sharing and new brand filters. Soon we will be adding Paypal as a subscription payment option, which is very popular with mobile users. And we are redesigning our entire mobile Web experience from top-to-bottom.
Folio: What about webrooming tools? Smartphones have become a consumer's go-to companion when they are shopping in brick and mortar stores. Is this a big opportunity for you?
Fox: We are testing some new mobile products that will save consumers time and money. We are also doing some really innovative, differentiated work on used cars that will be unique, mining our millions of survey responses related to reliability and owner satisfaction. So this is a way of blending expert analysis with our customer reviews. And we plan to put a stake in the ground, so-to-speak, on some new emerging platforms.
Folio: Where does print fit into the future of the brand? The digital environment seems tailored to your brand given, not only does it allow more speed and flexibility but it's also cheaper, which as a nonprofit must be an important factor.
Fox: It's less a question of economics and more a matter of getting consumers the information they need where and when they need it. Younger audiences in particular access information through digital channels. So we want to reach those newer and more diverse audiences while continuing to serve–in fact, 'super serve'–our existing customers. We remain wholly committed to our flagship print publication and its 3.6 million subscribers and, in fact, have made some exciting changes to strengthen the magazine, including the appointment of a new editor-in-chief [Diane Salvatore], with whom I work closely to create new opportunities to integrate magazine content with our digital properties.
Folio: Economics are still obviously important though, so how exactly does your revenue model work, since you don't sell advertising?
Fox: At present most of our revenue comes from subscriptions to Consumer Reports magazine, and Consumer Reports Online. But we are diversifying that revenue stream by stepping up our fundraising efforts and offering new products. One of our most promising and fastest growing digital products is "Build and Buy," a partnership with True Car to save time and money and reduce the "hassle-factor" of buying cars. We also have some content licensing and new partnership opportunities, which are quite exciting. Soon we will be spinning up a new video distribution network that will allow us to further monetize our great content and reach new audiences.