Consumer Reports Negotiating Cuts with Union

Layoffs loom if magazine can't save $1.8 million.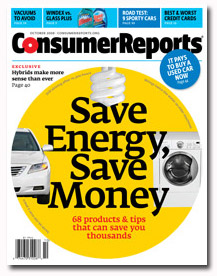 Consumer Reports, which is operated by the non-profit Consumers Union, is in a management-versus-union battle to produce $1.8 million in cost savings—or undergo a round of layoffs.
Consumer Reports' fiscal year started June 1 with a projected operating loss. A spokesperson declined to provide further details on the loss, but it has triggered a round of cost-cutting in "discretionary spending—vendors, consultants and travel."
Salaries have also been affected. So far, management and exempt employees have agreed to forego raises, bonuses and have adjusted their retirement benefits.
Now it's the union's turn. Of its 600 employees, 300 are in the Guild, and negotiations have been under way to release the roughly $2 million in further cost savings.
Layoffs Coming?
The Consumers Union identified 21 employees to cut if other concessions can't be made. A union contract provision requires that management provide, with 10 working days notice, a list of employees who are targeted for cuts. Once that list is submitted, it starts the clock ticking on negotiations to avoid the layoffs. The list was provided July 2.
According to the New York Newspaper Guild, which represents the CU union members, it submitted a proposal of non-salary related cuts it believes represents $1.5 million in savings, "but when it passed the company's carving station, management officials said it represented about $275,000 in cuts," said a Guild newsletter.
Despite its tightening financials, Consumer Reports—which doesn't accept ads—has experienced significant growth over the last five years, with newsstand sales reaching 190,000 in 2008, up from 83,845 in 2002. Subscriptions have surpassed 4 million and Web-based subscribers are more than 3 million.
Meet the Author
---