Consumer Reports Avoids Layoff Threat

Company strikes tentative cost savings deal with union.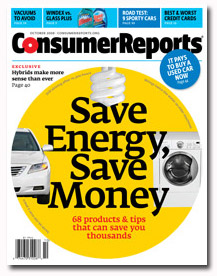 The Consumers Union has reached a tentative agreement with the Newspaper Guild of New York that avoids having to make the layoffs that loomed more than a week ago.
In coming to the agreement, the union produced enough cost savings to secure a guarantee from CU management that the 21 employees submitted for dismissal in early July will not be laid off. The Newspaper Guild represents the company's union members.
In May, Consumer Reports projected an operating loss for its next fiscal year beginning June 1. After management-related salary and bonus cuts, the company turned to the union to find an additional $1.8 million in cost savings.
A formal round of negotiations was triggered July 2 when CU submitted a list of 21 employees scheduled for layoffs if the union could not produce the cuts.
The union could not come up with the entire $1.8 million, but it found enough to mollify management into terminating the layoff threat.
"We're pleased to have worked with the Guild to come to a tentative agreement that is subject to a vote of union members and that achieves cost savings in a way that avoids the impending layoffs," said Mike D'Alessandro, Consumers Union's chief of staff and chief negotiator for management.
According to a Guild report, the agreement says the union will forego a 3 percent wage increase—a major target of management early on. Instead, union employees will receive one or two lump sums totaling 4 percent if and when CU can afford to pay it.
The agreement goes on to say that if CU can show $8 million in net operating income at the end of the fiscal year, it will pay the entire 4 percent. At $6 million it will pay 2 percent. CU will not have to pay the wage increase if its "unrestricted reserves" fall "below $20 million over its $50 million bond covenant."
The union has also offered a suspension of the company's 401k match for 2010, its eye-exam benefit, and tuition reimbursement program for 2010.
Management has agreed to give half-day Fridays to union members for summers 2009 and 2010.
In the meantime, if management decides to restore any of its benefits, union members, through a "me-too" clause, will get the same benefits.
The agreement is scheduled for a ratification vote on Friday, July 17.
Meet the Author
---