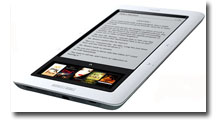 As was expected, a consortium of some of the industry's biggest magazine publishers today unveiled plans to develop open standards for a new digital storefront à la iTunes, as well as the related technology to allow consumers to access magazines on portable digital devices.
Publishers involved in the venture include Time Inc., Condé Nast, Hearst and Meredith Corp. News Corp. also is part of the initiative. The group said it will eventually welcome other publishers to use the technology, too.
As was previously reported, Time Inc. executive vice president John Squires will lead the initiative, at least in the interim, as managing director. "For the consumer, this digital initiative will provide access to an extraordinary selection of engaging content products, all customized for easy download on the device of their choice, including smartphones, e-readers and laptops," he said in a statement announcing the initiative. "Once purchased, this content will be 'unlocked' for consumers to enjoy anywhere, anytime, on any platform."
The publishers said the goal of the venture is fourfold: to create a highly featured common reading application capable of rendering the distinctive look and feel of each publication; to create a robust publishing platform that's optimized for multiple devices, operating systems and screen sizes; to create a digital storefront offering an "extensive selection" of reading options; and to create a selection of advertising opportunities.
For advertisers, the group said this new initiative will provide them with innovative ad formats that "benefit from the highly engaging, interactive nature of this new medium."
It was not immediately clear if the group is developing the technology behind the initiative in-house, or has partnered with a technology vendor. It also wasn't clear how much each publishing partner has invested in the project so far. A spokesperson did not immediately return a request for comment.
The publishers said they collectively represent an audience of 144.6 million, according to MRI figures.