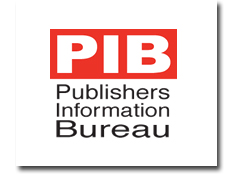 SEE ALSO: Auto Advertising Racing Back
As the economy continues to rebound so does consumer magazine advertising. During the third quarter, advertising pages grew 3.6 percent to 40,387.55 pages, according to the most recent Publishers Information Bureau figures, which were released today. Estimated ad revenues jumped 5.3 percent to $4.78 billion.
Through the first nine months of the year, however, ad pages slipped 1.6 percent compared to the same period last year. During the first quarter of 2010, ad pages fell 9.4 percent. Pages inched upward by 0.8 percent during the second quarter.
During the third quarter, 136 magazines reported ad pages gains, compared to just 25 during the same period in 2009, PIB says.
Year-to-date, the biggest ad page gainers are the Food Network Magazine (+278.5 percent), Destination Weddings & Honeymoons (+69.3), People Style Watch (+57.6), Martha Stewart Weddings (+57.1) and Boy's Life (+56). The biggest decliners, according to PIB, are: Skiing (-57.8 percent), Sports Illustrated Kids (-49.7 percent), Wakeboarding (-36.1), Caribbean Travel & Life (-34.4) and Ski (-33.5).
Of the 12 ad categories tracked by PIB, a third of them reported ad page declines during the third quarter (Direct Response Companies; Public Transportation, Hotels & Resorts; Financial, Insurance & Real Estate; and Home Furnishings & Supplies). Reporting the biggest increase during the period was the Automotive category, which jumped 43 percent to 2,606.78 pages.