Consumer Cutbacks: Restaurants, Vacations … Magazines?

Forrester study says consumer mags will feel squeeze more than business titles.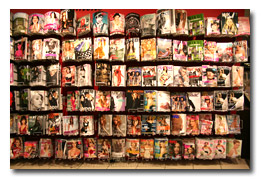 A new consumer survey from Forrester Research finds that while 77 percent of consumer respondents will hold steady with their current level of print magazine subscriptions, 18 percent expect to cut back on subscriptions, while 4 percent plan to boost their number of subscriptions over the next year.
Multiple magazine readers plan to winnow down their reading list, with 22 percent of those with three or four subscriptions and 24 percent of those with five or more subscriptions anticipating cutbacks. Just 13 percent of consumers with one or two subscriptions plan to cut back.
The study also says consumer publications will be harder hit than business titles, with just 12 percent of subscribers for work-related use planning to cut back.
The study is part of Forrester's North American Technographics Media, Marketing, Consumer Technology, Healthcare and Automotive Benchmark Survey of 5,000 U.S. households.
Still, while the number of print launches has dropped by 30 percent over the last two years, the number of new magazines in 2007 totaled 715, which is far higher than the launch rate in 1991, the first year of commercial Internet usage, according to Samir Husni in a recent article for Writer's Digest.
Meet the Author
---