Consumer Mag Ad Pages Plunge 25.9 Percent

Ad revenue drops 20.2 percent in first quarter.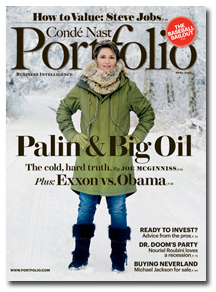 Ad pages in consumer magazines dropped 25.9 percent while ad revenue fell 20.2 percent in the first quarter of 2009, according to figures released today by the MPA's Publishers Information Bureau.
This comes one week after ABM's Business Information Network reported that ad pages for b-to-b magazines fell 27 percent and revenue dropped 21 percent in January 2009 compared to January 2008.
While a majority of the magazines tracked by PIB posted double digit declines in both pages and revenue, some of the largest drops came from Conde Nast's Portfolio (down 60.9 percent in pages), Country Home (down 65 percent in pages) and music magazine Blender (down 55.9 percent in pages), which announced last month would cease publishing.  
A handful of titles posted significant ad page gains, including Muscle + Fitness (up 19.1 percent in pages), National Journal (up 42.1 percent in pages) and OK! (up 22.4 percent in pages). While Sports Illustrated fell 28 percent in ad pages, SI for Kids jumped 30.3 percent, according to PIB.
Meet the Author
---