Conservative Magazine Invites Readers on 12-Day, 'Off-the-Record' Mediterranean Cruise to Discuss How to Right GOP Ship

Newsmax sets sail to celebrate 10th anniversary.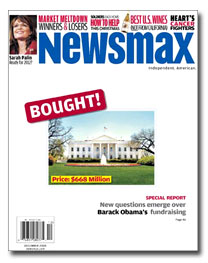 Newsmax, the conservative newsmagazine, is celebrating its 10th anniversary (and Barack Obama's first six months in office) with something unusual: a 12-day Mediterranean cruise. (Open question: What publisher would want to be stuck on a cruise ship with their readers—or anyone—for 12 days straight?)
On the agenda is nothing short of plotting the future of the GOP and "reshaping of the political landscape." Stops include Rome, Monte Carlo, London, Barcelona, Lisbon, Bilbao, Bordeaux and Tangiers. Fox News analyst Dick Morris is among the "famous personalities" scheduled to appear.
The cost? Cabins are priced from $11,290 to $29,560 for the penthouse suite.
Here's the invitation from editor Christopher Ruddy:
Dear Friend:
I would like to add my personal invitation to join us for our 10th anniversary celebration cruise.
Imagine joining me and several famous personalities, including FOX News analyst Dick Morris; health guru, Dr. Russell Blaylock; New York Times best-selling author, Ronald Kessler; health author, Dr. David Brownstein; former Good Morning American money guru, Steve Crowley; and many others.
Your dream can come true during June 2009 when we cruise on the luxury Crystal Symphony for 12 days beginning in Rome and ending in London!
As a Newsmax reader and subscriber, you'll appreciate this unusually deluxe program — enjoying not only the great sights of the Mediterannean, but also discovering how to improve your well-being, the future of the GOP and reshaping of the political landscape, how to protect and grow your wealth during this period of uncertainty, and life-enhancing health strategies from leading medical doctors.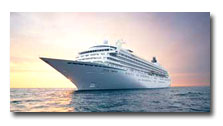 Our program has been designed uniquely for you, our readers. Cruising on this spectacular luxury ship with other like-minded Newsmax readers is a once-in-a-lifetime opportunity.
Our meetings will be "off the record"— letting experts and insiders tell you what is really going on in the media, Washington, healthcare, Wall Street, and more.
We'll discuss the hottest political issues facing the country in this post-election period, the most profitable opportunities in financial markets today, and life-enhancing strategies for greater health and longevity.
You will have one-on-one face time with me and our experts and celebrity friends. Plus, have all your questions answered by our distinguished faculty.
But, most importantly, you will make many new friends who share your worldview.
We look forward to sharing this very special time with you.
Sincerely,
Christopher Ruddy
Editor in Chief
Meet the Author
---