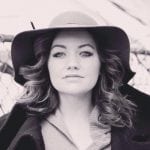 Katy Olson is joining Condé Nast as the editor of AD Pro, Architectural Digest's digital destination geared toward design professionals. Olson is currently the executive editor at Business of Home, where she runs the brand's website and contributes to its quarterly print edition. Earlier in her career, Olson held writing and editing positions at Hearst, People.com, and Milan-based design magazine Work Style.
The hire, Condé says, comes during a period of heavy investment in the AD Pro vertical—which launched in 2017—and Olson's role will entail expanding the brand's exclusive coverage of the design industry. Olson starts October 10 and will report to digital executive director Keith Pollock.
---
Here are the rest of this week's people on the move…
The Atlantic made some additions to its staff this week including the hire of Edward-Isaac Dovere as a staff writer to cover politics in Washington, with a focus on the Democratic party and the 2020 presidential campaign. Dovere joins from Politico where he was the chief Washington correspondent and host of the Off Message podcast. Dovere will start in his new role in October and his hire comes as part of an effort that The Atlantic is making to double the size of its politics reporting team.
"Our ambitions here, as everyone by now knows, are limitless. We believe that The Atlantic's coverage will be essential reading in the next election cycle. Isaac will be an important addition to our already-strong team," said Jeffrey Goldberg, the brand's editor-in-chief, in a statement.
Julie Bogen was also tapped by the The Atlantic this week for the role of senior associate editor on the audience and engagement team. Bogen joins the company from Vox.com where she served as social media manager. And current social editor Caroline Mimbs Nyce is moving to The Atlantic's San Francisco bureau to help build out the audience strategy in Silicon Valley.
The Penn State Alumni Association's Penn Stater magazine announced that Ryan Jones was tapped as its next editor. Jones, who graduated from the university in 1995, served on the magazine's staff for nearly 12 years as a senior editor and later as a deputy editor, and he begins his new role on Oct. 1. He is succeeding Tina Hay, who retired after 22 years in the role.
Jones also held the role of online editor of The Football Letter and has worked on the social channels of the Alumni Association's pep rally, tailgates, and other events while working for the Penn Stater, since 2014.
Seth Mandel was hired as the Washington Examiner's new executive editor (magazine) and will begin his new position on Oct. 15. Mandel is currently op-ed editor at the New York Post and in his new role, he will be dedicated to the output of the publication's weekly print magazine, including planning and commissioning stories for future issues, as well as working with the copy editors and the production team.
"His work at the New York Post has given him hands-on experience commissioning powerful articles from a range of excellent writers," said the Washington Examiner's editorial director Hugo Gurdon, in a statement. "He will be a tremendous asset bringing these high-level journalistic skills to the Washington Examiner magazine."
Modern Distribution Management's Craig Riley is retiring after serving over a decade as the company's associate publisher. Riley has over 30 years of experience working in publishing, sales, and marketing, and as associate publisher, he helped to spearhead the growth of MDM's digital platforms. Earlier in his career, Riley spent 20 years at Industrial Distribution magazine and served as its publisher for six years, and later served as publisher of tED magazine for over three years.
"He will be sorely missed by our team, but can be proud of the value he has brought to many of MDM's marketing partners," said MDM's publisher & CEO Thomas P. Gale in a farewell article.
Dobby Gibson was promoted to the president of Hanley Wood Marketing last week and will be succeeding Jeanne Milbrath, who recently announced her retirement from the company. Gibson had been working directly under Milbrath as the SVP of strategy and will assume the responsibility of day-to-day agency management.
In his previous position, Gibson worked to broaden the company's client roster, and CEO Peter Goldstone said that Gibson "has been at the forefront of designing and delivering high-performing brand strategy and content marketing solutions" to Hanley Wood's "growing roster of Fortune 300 clients."
Former editor of US Weekly, the Hollywood Reporter and Billboard, Janice Min, announced on Twitter that she is joining ex-Walt Disney Studios chairman Jeffrey Katzenberg and ex-Hewlett Packard CEO Meg Whitman on October 1 in their mobile streaming venture, NewTV. Min, who currently serves as a consultant for NBCUniversal Cable Entertainment, had spent seven years at the Hollywood Reporter starting in 2010 where she served as editorial director, and then co-president and CCO for just over three years. She was also EIC of Us Weekly from 2002 to 2009. According to the Post, Min will serve on the creative team at NewTV but her new title has not yet been announced.
Edith Zimmerman is joining The Cut as a senior health writer where she will work alongside senior health editor Melissa Dahl and other senior health writer Katie Heaney to cover health and psychology. Most recently, Zimmerman was a freelance writer and illustrator and has had her work appear in multiple publications, including the New York Times Magazine, GQ, Glamour, and Maxim. Additionally, she was the founding editor of The Hairpin, The Awl Network's women-focused site.
"I'm one of Edith's many fans," says Dahl. "I can't wait to see where she takes our health and psychology coverage."
Politico announced several moves this week, including the promotion of reporting fellow Sabrina Rodriguez to covering trade for Politico Pro. Sam Mintz and Zack Colman are also joining Politico Pro, both from E&E News, and they will cover transportation and energy, respectfully.
Michael Crowley, who recently covered national security for Politico, will now edit White House coverage for the brand, and Cory Bennett who has worked alongside Crowley, will now take on larger responsibilities within his role. National political correspondent Ben Schreckinger is also moving his focus to White House coverage. And finally, Alex Thompson, who most recently covered politics at Vice, is taking on the role of national political reporter, covering the 2020 election, starting next month.
Bloomberg tapped John Authers as its new senior editor, and in this role, he will also be responsible for producing a newsletter for Bloomberg Opinion, as well as write a daily column. He most recently served as associate editor and chief markets commentator at the Financial Times.