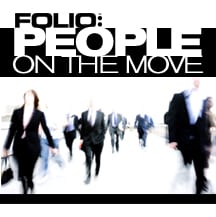 Jonathan Schaaf has joined Condé Nast as chief agency officer. He most recently served as the president of enterprise partnerships for Omnicom Media Group, where he oversaw both the North American and global partnership teams.
Schaaf's new role involves overseeing agency and advertising sales efforts. Lisa Valentino, chief revenue officer of industry and agency at the company, says, "Jon has been a dynamic and insightful partner at OMG and I am so pleased that he's bringing his years of experience to our team as we build out our agency practice."
Over the course of his career, Schaaf has worked in agencies ranging in size from global to boutique. At OMG, he was "charged with establishing partnerships across all media channels to be more integrated and unified in the go-to-market approach," according to a release.
Before that, Schaaf served as president of digital investment, global director, digital strategy at OMG, media director at Razorfish, VP of integrated media at Gyro, and media director at Beyond Interactive.
---
Here are the rest of this week's people on the move…
W has named Anne Sachs executive digital director. She was most recently executive director of Condé Nast's Social News Desk. Prior to that, she was executive digital director at Glamour.
The Fader named Duncan Cooper editor-in-chief and promoted Robert Semmer to creative director, video.
Adam Harris has been named VP of data products at Hearst Digital Media, a newly created position at the company. Prior to joining Hearst, Harris was the SVP of sales strategy & partnerships at Mashable.
Esquire has moved Michael Sebastian to site director. Sebastian, who had been news director of Hearst Magazines Digital Media, assumes the role from Steve Kandell. WWD reports that, according to an insider, Kandell was let go from the company after four months on the job.
Ruba Abu-Nimah has joined Elle as creative director. For the past 12 years, Abu-Nimah worked as a creative director for Bobbi Brown Cosmetics and Shiseido. She also partnered during this time with E. Renée Rogers to launch design enterprise Water NYC.
Frank Salatto has been named Government Executive Media Group's new director of audience marketing responsible for Defense One, Government Executive, Nextgov, and Route Fifty. He joins from the Washington Redskins, where he served as the team's marketing director.
Ashley Feinberg, senior reporter at Gizmodo, has been named a senior writer at Wired.
Phillip Picardi, digital editorial director at Teen Vogue, announced via Twitter that author Janet Mock had joined Allure as a contributing editor.
Wenner Media, which recently sold Us Weekly to American Media Inc. for $100 million, has announced a number promotions on its business side:
Michael Provus, previously chief revenue officer for just Rolling Stone, has been named chief revenue officer of all of Wenner Media.

Jay Gallagher, previously chief revenue officer for Men's Journal, has been named head of sales for Wenner Media.

Matt Habib, formerly executive director of digital advertising for Rolling Stone, has been named head of digital sales of Wenner Media.

And Kerri Mackar moves from Rolling Stone's head of marketing to head of marketing for all of Wenner Media.