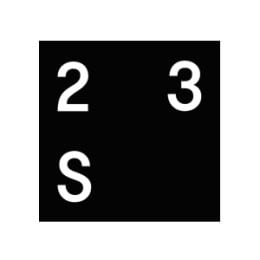 In a novel arrangement, a major client of Condé Nast's branded-content arm is entrusting it to develop what amounts to a virtually review-free campaign.
Condé Nast is reporting that its 23 Stories content studio has been given the keys to roll out a year-long, multi-platform and multi-channel messaging program for Chevrolet and its all-new Chevrolet Malibu, including exposure in brands Vogue, Vanity Fair, Self, Glamour, and GQ.
At the American Magazine Media Conference held earlier this month in New York, Dirk Standen, 23 Stories editor-in-chief, revealed that his team and the creative teams at the participating Condé Nast brands have carte blanche on the campaign's messaging; Chevrolet does not approve the content before its released to the public.
The "Year of the Unexpected" campaign will incorporate diverse messaging around the new vehicle that will be carried across the five Condé Nast titles. It plays off the technological and design advancements incorporated into the new Malibu, carrying a theme of novelty and surprise into the content.
Josh Stinchcomb, senior VP and managing director at 23 Stories, describes the campaign as being in the agency's creative and structural wheelhouse.
"What is particularly exciting is how the program delivers on the promise of 23 Stories, titles working together to co-create and distribute content, across platforms and at-scale," Stinchcomb said in a statement.
The campaign takes shape from content that debuts this month in the form of a publisher's column appearing in each participating magazine, the Condé Nast release says. Branded content will be drawn from columns and will reside on the brands' digital platforms.
A multi-brand custom magazine will also become part of the campaign in late February. Coinciding with Leap Day, February 29, it will go out to select subscribers. As the campaign progresses, it will deliver a mix of branded content, including video, to the brand sites throughout the year.
Chevrolet's director of car marketing, Steve Majoros, views the campaign as a surer way to deliver messages about the vehicle to a target market of Condé Nast subscribers.
"By showcasing the best of the all-new Malibu alongside the best of Condé Nast's leading publications," adds Majoros, "we feel we will be providing consumers with greater value and a richer Malibu story."