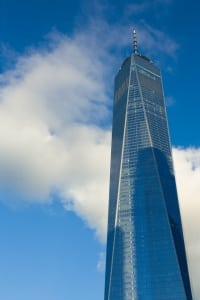 Condé Nast is throwing down the gauntlet to cable TV and "dated DIY and renovation formats" of its popular programs, the company said ahead of an event celebrating the launch of Home/Made, its new network of home-focused content pulled from across many of its brands and targeting millennial homeowners.
Tennis star Maria Sharapova joined several of the company's most influency editors for an upfronts-style series of talks positioning the new launch for advertisers, held high up on the 64th floor of One World Trade Center Tuesday morning.
Jeff Barish, Condé Nast's chief industry officer—home, kicked off the program by highlighting the disconnect between linear cable networks like HGTV and the DIY Network, whose average viewer is in his or her 50's, and millennials, who represented the largest cohort of homebuyers in 2019 (37 percent, according to research from the National Association of Realtors).
Many of the biggest names in TV—Giada De Laurentiis, the "Property Brothers," late night talk show hosts—Barish said, don't have the same inroads with younger viewers as the influencers to whom Condé's brands have unique access, such as Bon Appétit food editor-turned-streaming star Claire Saffitz, or the interview subjects featured in Vogue's "73 Questions," videos, which regularly generate millions of views on YouTube.
"They are aware of Giada," Barish said, "but they fangirl over Claire."
On a panel hosted by Nora Taylor, editor of Architectural Digest's millennial-focused offshoot brand, Clever, several members of the company's editorial leadership detailed the ways the younger segments of their audiences are approaching home ownership for the first time—and how their brands are serving them.
Self's digital director, Leta Shy, noted that millennials' homes are an extension of their identities and personalities, while Bon Appétit food director Carla Lalli Music emphasized the power of cooking "beyond just the utilitarian need to eat," adding that wellness-minded millennials value the control that home cooking affords over what they do or do not consume, as opposed to eating out.
Millennials are interested in smart home technology, said Wired editor-in-chief Nicholas Thompson, but only that which makes their lives and routines easier. They're mindful of privacy concerns, and will abandon "superfluous" tech that complicates things.
In a particular insight that could portend disaster for manufactures of neon beer signs, GQ editor-in-chief Will Welch said his younger readers have "no connection to the man cave," instead favoring an "equal co-share" in home design, increasingly an area to which this group turns to media for help.
"The difference between an American suit and an Italian suit—people know that stuff," he said. "They get fashion. Home design is the new frontier."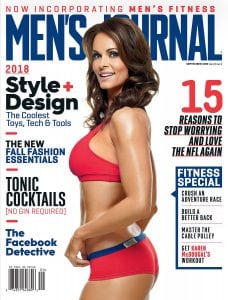 Mass layoffs at Men's Journal
Less than three years after acquiring Men's Journal from Wenner Media, AMI laid off its entire editorial team on Friday amid plans to move the 27 year-old title's operations from New York to the Carlsbad, Calif. headquarters of several adventure sports magazines the company acquired from TEN Publishing last February.
The news was first reported by WWD and confirmed by Men's Journal staffers on Twitter.
The layoffs, which the New York Post estimates impacted "about 20 editorial staffers," comes just a week after AMI sold off its other three fitness magazines, as well as the Mr. Olympia bodybuilding competition, as it awaits the completion of its $100 million sale of The National Enquirer—a deal that was first announced last April.
GovExec Invests in Podcasting
Atlantic Media subsidiary Government Executive Media Group (GEMG), which celebrated its 50th anniversary last year, is adding a daily podcast to its repertoire, CEO Tim Hartman announced Monday.
Hosted by engagement editor Ross Gianfortune, "GovExec Daily" arrives with a fairly straightforward premise: in-depth discussions of the "big federal news stories of the day," the company says, bringing in editors and reporters from Government Executive and its vertical offshoots, Nextgov, Defense One and Route Fifty, for additional analysis of the news headlines splashing across its publications.
The new daily product joins a GEMG portfolio that includes the biweekly "Defense One Radio," which launched in April 2018 and saw 400,000 downloads last year, and "Critical Update," which is tied to the Nextgov brand and has produced 16 episodes since its launch in March of 2018.
"Federal audiences most certainly want news that goes beyond the headline, and stories that address the specific issues that shape their working lives," said Gianfortune in a statement. "Our audience is hungry for a simple, direct way to access the insight and analysis accompanying the great journalism we create at Government Executive."