Today Condé Nast revealed the launch of its new data offering, Condé Nast Spire, powered by 1010data's insights platform and proprietary data sets.
The new platform identifies, targets, and optimizes correlations between consumers' content consumption and purchase behavior, utilizing the company's first-party behavioral data in conjunction with 1010data's consumer purchase data.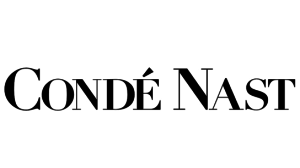 Condé Nast Spire is, according to the company, the "first of its kind." It uses the data to build accurate micro-segments geared toward advertisers' business goals and to create custom content that resonates with said micro-segments to ensure the timely delivery of the right message to consumers at the right time.
Clients will also receive intelligence gathered during campaign execution to use in their marketing efforts.
"This unique combination of our extensive first-party data and 1010data's purchase data gives us the ability to optimize campaigns in real time and on a highly personalized level," Fred Santarpia, chief digital officer at Condé Nast, said in a statement.
Condé Nast further announced that early beta testing revealed that among electronics customers, those who consumed more humor, design, and politics via video were more likely to buy computers. In fact, purchases were made 25 percent sooner when providing computer recommendations and reviews.
"Condé Nast Spire extends analytics from online behavior to actual sales so advertisers can derive even more value from Condé Nast's premium digital network," Greg Munves, 1010data's president, said in a press release. "Using the 1010data Insights Platform and proprietary data products, Condé Nast has developed a highly innovative solution that focuses on real-time optimization by merging content consumption, purchase data, and other third-party data to demonstrate much more granular and valuable outcomes to marketers."
Beta testing also revealed that, with regards to big beauty spenders, consumers under the age of 25 were more engaged in spa and travel content, while those over 25 focused more on culture and celebrity content. This data allowed the company to create content that optimized campaigns and improved real-time performance.
An affiliate of Condé Nast's parent company Advance Publications Inc., Advance/Newhouse, acquired 1010data last August for $500 million.
The move comes in the wake of Condé Nast's announcement of a distribution partnership with Comcast and expanded relationship with Amazon, to grow its distribution and data companies, at its NewFronts presentation this year.
The company also appointed a new head of programmatic, Evan Adlman, in February of this year. Under his tenure, Condé Nast unveiled a suite of new programmatic sales capabilities that provide media buyers with access to custom segments based on the publisher's first-party data, among other things.