Condé Nast's iPG Group Launches iOS Fashion Game

99-cent Fashion Hazard app targets teen girl market.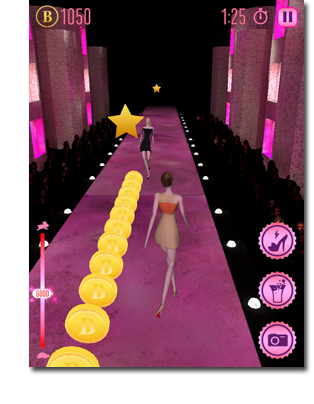 Fashion is certainly in Condé Nast's wheelhouse, but standalone game apps might not be one of the first products to come to mind for the company. But its in-house skunkworks team, the Interactive Product Group, has launched an iOS game for the iPhone and iPad called Fashion Hazard. The 99-cent, 3-D modeled, arcade-style game is not tied to any magazine brands and is targeted toward teen girls.
The Interactive Product Group, with a staff of under 10 people, is also responsible for the productivity app Idea Flight launched last year and has wide latitude to act as an incubator for digital product development and launches. Often, the ideas and products don't have anything to do with Condé's existing brands.
With Fashion Hazard, players are given a model identity and have to quickly navigate their way down a runway while dodging obstacles without falling. Success leads to new environments in other cities and enhanced "bling."
Like other apps, the game features in-app purchasing for players that want to short-cut their way through the levels. Wallpapers and ring tones are also available for purchase.
While the app represents a revenue opportunity, the flip side of the Interactive Product Group's agenda is through continued experimentation with digital tech, particularly on mobile and tablet devices.
The products are built on Unity Mobile—a cloud-based development platform for building mobile products that work on multiple operating systems—and as the team becomes more adept at product development, other groups inside Condé Nast can leverage those development chops for potential brand-related digital extensions.
Meet the Author
---