Condé Nast Traveler to Appear on Mall Ad Screens

Deal puts brand in front of 48 million unique individuals per month.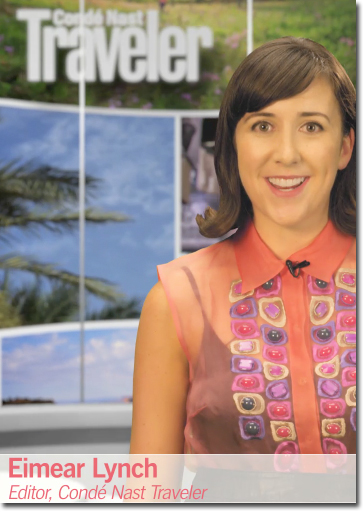 Condé Nast Traveler is providing content for a holiday-themed video program in conjunction with mall advertiser Adspace.
Eimear Lynch, Word of Mouth editor for Condé Nast Traveler, is featured in a 45 second video clip to be played along with accompanying holiday content on Adspace's 2,900 video screens in 207 malls across the country.
Connections to the magazine are readily apparent, as Condé Nast Traveler branding is visible throughout the video, including a shot of the December cover. Lynch also discusses several venues appearing in the current issue of the magazine-one of which, Mexico City, is a sponsored destination on CNTraveler.com.
The CNT program is in the pilot stage right now–to be reevaluated in January–but follows in the footsteps of a similar campaign with Lucky Magazine, another Condé Nast brand, says Bill Ketcham, Adspace EVP and CMO.
"It's an extension of what we've been doing for a little more than a year," he says. "They're providing content that we would, frankly, not easily source ourselves. It's a win for them, because we get to promote that magazine to 48 million people which they can't do."
Adspace content reaches an estimated 48 million unique individuals each month, with one-third of those who pass by aware of the video. Of those who notice it, 60 percent are "very interested" in the content, according to a research study done in collaboration with Nielsen.
"That's a shade higher than average commercial awareness," Ketcham says.
Ketcham would not disclose financial details of the arrangement, but says the basic structure of the deal revolved around the content-for-promotion relationship.
Condé Nast Traveler did not respond to requests for comment.
To stay updated on the latest FOLIO: news, become a Facebook fan and follow us on Twitter!
Meet the Author
---