Condé Nast Strikes Video Deal with Hulu

Publisher reaches ad share agreement as push for paid content grows.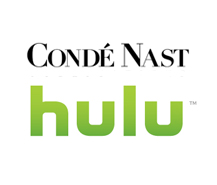 As the drumbeat for magazine publishers to start charging for online content grows louder, Condé Nast announced today a new content distribution relationship with Hulu.com, the online video hub that offers TV shows, movies and video clips for free.
Under the terms of the agreement Condé Nast Digital will distribute video content from sites such as Style.com, epicurious.com, Wired.com and Vogue.TV on Hulu and through partners such as AOL, MSN, MySpace and Yahoo!. Additional Hulu channels will serve other Condé Nast brands in the future, the companies said.
Condé Nast has existing distribution relationships with YouTube, Adobe Media Player, Sony Bravia Internet Video and Verizon V-Cast.
The agreement with Hulu also includes an ad sales revenue share.  
Drumbeat for a Paid Model
While publishers' first attempts at charging for content online (particularly micropayments) largely failed, there has been an increasing interest in revisiting that model as it becomes apparent online ad spending isn't immune to the downturn—and  advertisers still resist paying premiums for digital campaigns.  
Earlier this month Time Warner CEO Jeff Bewkes proposed "TV Everywhere," an initiative with many major media players that would both let consumers view video on any platform they wanted, for a price.
Time Inc. CEO Ann Moore told London's Telegraph newspaper that the company needs to reconsider charging for content, including making Time.com and People.com subscription-only. "I think it is time for Time Inc to sit down and seriously think, what is the model? We are going to have to figure out a way to have paid content in the future," she said. "Who started this [rumor] that all information should be free and why didn't we challenge this when it first came out? I say this in college classrooms and they start to throw their shoes at me. I say, 'Kids, your food is not free and your cars are not free, your clothes are not free. Good information costs money. Someone has to pay for the Baghdad bureau'."
Even smaller publishers and standalone bloggers are getting into the act with a startup service called Kachingle that proposes users pay a voluntary fee to access news and blog content on the Web and support the sites they most often look to for content.
"The margins are smaller today and they may always be smaller," Condé Nast Digital president Sarah Chubb told FOLIO: recently. "The costs to produce a really great Web site are high, particularly the people costs. The cost of sale is often relatively high. One the magazine side—you book a schedule and make sure they have good placement and the pages are beautiful and everybody calls it a day. With online, it's different."
Meet the Author
---