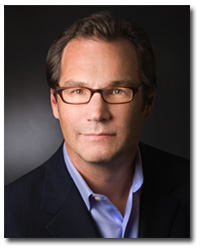 Condé Nast has been undergoing climactic changes since this summer, when the big consumer magazine publisher hired reorganization consultants McKinsey & Company to help "rethink" the way it does business. Arguably the most noticeable of the changes were the sweeping layoffs that trickled out, magazine-by-magazine and division-by-division, over the span of several weeks.
But the company also is experiencing a dramatic refocus online. It restructured Condé Nast Digital's sales team into five brand categories. It developed its own reader technology to view magazine content on Apple's iPhone. It launched Details.com and folded Men.Style.com site into GQ.com—a change that suggests that the publisher is embracing magazine Web sites more as enhanced platforms for the titles' editorial missions rather than simply as companions to the print product.
Senior vice president and chief revenue officer Drew Schutte [pictured] spoke with FOLIO: about the online changes at the company and what they mean for its print magazines and staffers.
FOLIO:: Why reorganize Condé Nast's digital sales team under five market-facing categories?
Schutte: The new alignment better focuses our teams. Eight months ago we brought 26 sites under one roof, giving us tremendous scale (48 million unique visitors per month) and flexibility to offer advertisers. We will continue to benefit from this scale. The additional expertise on the individual sites is now enabling us to deliver better ideas, and the deep customization more advertisers are looking for. It also allows us to coordinate seamlessly with our print partners, in order to meet the increased demand for cross-channel selling.   
FOLIO:: While Condé Nast has been called a "late bloomer" in the digital realm, some of the recent changes, including the folding of Men.Style.com and launches of Details.com and GQ.com, suggest a focus on each magazine brand having a distinct voice online. How does that play into overall brand strategy?

Schutte: I don't think of Condé Nast as a late bloomer in the digital realm. CondéNet was started in 1995, and Epicurious.com is celebrating its 15th birthday this year, making us as old as Yahoo! and Internet Explorer. We have six iPhone Apps and more on the way, and GQ is the first magazine to launch an iPhone App that's a full replica of the print magazine, complete with sponsors and circulation.
However we can, and we are, getting better at adopting new technology earlier, and bringing the latest offerings to advertisers. We're no longer looking at our magazine sites as magazine companions, but rather as enhanced versions of that title's editorial mission. A great example of that is our decision to replace Men.Style.com with GQ.com and Details.com. We've long said that we will build a robust Web site for each of our titles, but this doesn't mean the new sites will replace the old ones in any other cases. Epicurious continues to thrive online, and so does BonAppetit.com. The Men.Style brand depended heavily on GQ and Details readers. GQ readers were 35 percent of the site's traffic, so in this case, there was so much overlap in audience that it made sense to rethink our position in the men's category.  

FOLIO:: What do these changes mean for the print magazines?
Schutte: As a company, we continue to stay focused on both print and online. We believe there is a tremendous future in both print and digital, and especially in the two together, as more advertisers want integrated programs. We've seen an increase from 8 percent of advertisers buying integrated programs last year to 15 percent this year.  Approximately 30 percent of the top advertisers buy both print and digital.  

FOLIO:: Would you say Condé Nast is shifting focus from print to online? If so, how is the company managing that cultural shift?
Schutte: The word isn't "shift," it's "addition." At Condé Nast Digital, we are focused on creating premium content online, and distributing that content to reach the maximum number of people.  Whether that's through iPhone Apps, e-Readers and Tablets, distribution deals, we're exploring all of those platforms and more.  
FOLIO:: As Condé Nast looks to 2010, how will it monetize its online properties? Where will the money come from?
Schutte: It will come in many ways. There are established sites, like Wired, Epicurious and Style, that will continue to grow in both users and revenue. There are sites in 2009 that have emerged as strong players like Glamour, Vanity Fair and The New Yorker, and are poised well for significant revenue growth in 2010. There are also sites like Golf Digest that will be getting significant investment for the first time.
In addition, we will continue to build on the success we've had in creating integrated programs for advertisers like Mercedes, LG, P&G, Wal-Mart, and many others. Finally, there is the revenue we're bringing in from custom work for clients, which continues to grow.
FOLIO:: After all the layoffs we've read about/reported at Condé Nast, is the company hiring now on the digital side? If so, what positions? What will the focus be?
Schutte: We are hiring on an as needed basis in multiple areas including sales, marketing, business development and creative services.
FOLIO:: Where are Condé Nast's digital-side leaders coming from? Are they former print people? What mindset is the company looking for/grooming?
Schutte: We continue to look for people, both from the print side, and those with an online background, who have a track record of success and a deep understanding of the digital world.