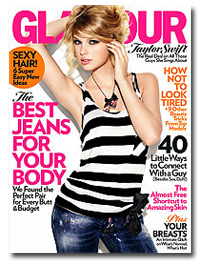 It appears that the pullback in advertising spending is beginning to take its toll on Condé Nast. The publisher, according to a memo from CEO Charles Townsend, has hired reorganization consultants McKinsey & Company to help "rethink" the way it does business.
"We are not immune to the effects of the substantial revenue losses resulting from the deep and prolonged recession," Townsend wrote in the memo. "Consequently, we must realign Condé Nast to be a successful business in an emerging economy that is now predicted to be painfully slow in recovering."
A Condé Nast spokesperson did not immediately return a request for comment when asked by FOLIO: to confirm note.
It's no wonder that Condé Nast is looking to tweak its business strategy. Its magazines took a beating through the first half, combining for an average 32.1 percent decline in ad pages, according to the most recent PIB figures. The period was punctuated by losses at Architectural Digest (-49.5 percent), Wired (-47.6), Gourmet (-46.1) and W (-44.2). Even Glamour, Condé Nast's longtime breadwinner, saw ad pages fall 20 percent through the first six months.
In April, Condé Nast shuttered ailing Portfolio, which saw ad pages plummet 60.9 percent during the first quarter.
Men.Style.com to Fold
Meanwhile, the publisher said today it is launching Details.com and will fold its Men.Style.com site into GQ.com.
"Consolidating Men.Style.com with GQ.com and launching Details.com gives us an opportunity to give each brand a site for their own unique voice," Condé Nast Digital president Sarah Chubb said in a statement.  "Both GQ.com and Details.com will now be able to differentiate themselves online and leverage their sites to expand engagement with their audience."
The new sites are set to go live in October, the company said.