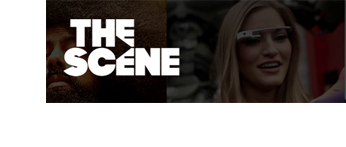 If this week's Digital Content Newfronts, and a recent spate of research, haven't driven this point home already, video is the "next big thing."
Glam used the newfronts to announce a corporate branding change to Mode Media, and a strategic pivot to video. The New York Times is also putting a renewed focus on video, formally launching TimesVideo. AOL and Microsoft just partnered to expand AOL's video content distribution. And most recently, Condé Nast joined the party with more video channels and a new curated video vertical, called The Scene, produced out of its Condé Nast Entertainment division.
With the GQ and Glamour channels the first to launch this time last year, and the subsequent addition of nine more magazine-branded channels, CNÉ claims close to a billion video views. Next up are new channels for Bon Appétit, The New Yorker and Lucky—and more than 100 digital series produced across them all.
The Scene is set to go live in July and will feature curated content from Condé Nast's existing channels as well as content from newly announced partners including ABC News, Buzzfeed, Major League Soccer, Variety, and Weather Channel Films.
"The Scene will be a place where new digital series will get first billing and won't get buried beneath an avalanche of primetime television and user uploaded content," says Fred Santarpia, chief digital officer, Condé Nast Entertainment, in a statement.
The company says programming is currently available on 25 platforms, including AOL, Yahoo, YouTube and Roku. More platforms will be announced this year.