Condé Nast Eliminates CondéNet

Company forms new digital unit, consolidates e-assets.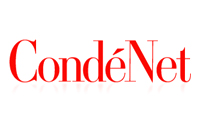 Condé Nast is consolidating its digital assets into a new unit called Condé Nast Digital, the company announced today. The move effectively eliminates CondéNet, the Web division it launched in 1996, and moves its various digital businesses into the larger company.
Sarah Chubb, formerly president of CondéNet, was named president of the new digital unit, which will include Epicurious.com, NutritionData.com, Concierge.com, HotelChatter.com, Jaunted.com, Style.com, Men.Style.com, Wired.com, Reddit, Ars Technica, and Webmonkey, as well as the individual magazine branded Web sites and Brides.com.  WWD.com will remain part of the Fairchild Fashion Group, Condé Nast's b-to-b arm.
 
The idea is to give digital media buyers a "more efficient way to work with Condé's digital assets through a dedicated sales team," the company said.
Condé Nast CEO Charles Townsend said the realignment is "a growth-based consolidation, not a cost cutting consolidation."
 
And Condé Nast has a lot of room to grow. According to a recent Advertising Age report, about 3 percent of its ad revenue came from digital last year, a proportion "topped by nearly every rival, public or private."
There have been other changes lately, too. Late last year, Condé Nast laid off about 5 percent of both its print and online staff. In December, Condé closed its syndicated blog network and scrapped Flip.com, its social networking/virtual scrapbooking site for teen girls.
Meet the Author
---