Condé Nast Bringing Back Domino Full-Time

Shelter title resuscitated in partnership with Project Décor site.
After shuttering interior design magazine Domino in January 2009, Condé Nast has quietly held tight to the popular brand. Starting with bi-annual special editions in 2012, the publisher heightened public interest that it will now look to capitalize on with a full re-launch in the fall.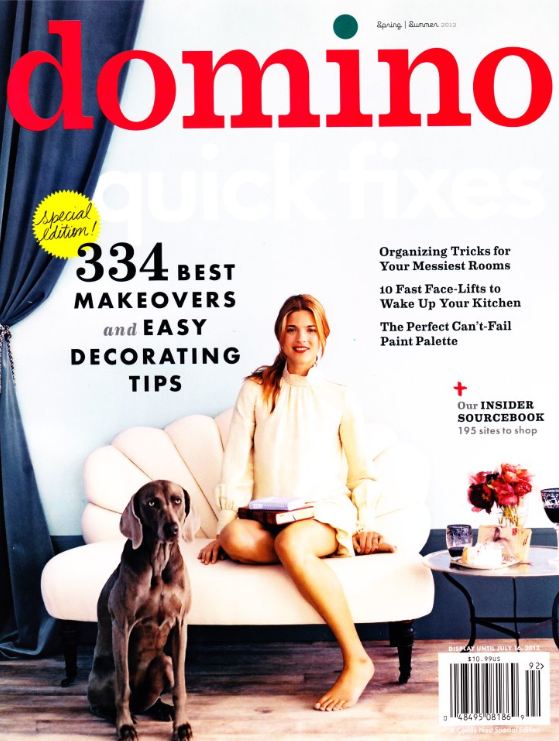 The Domino brand is reportedly being revived as an e-commerce site and quarterly print magazine as early as September, according to several sources who spoke to Women's Wear Daily. Launched in April 2005, the shelter titled carried a ratebase of 850,000 and maintained a total paid and verified circulation average of 1.12 million during the first-half of 2008, according to ABC.
Details are limited as Condé Nast declined to comment on the news, but reports are claiming that the publishing company is working closely with Pinterest-like e-commerce design site Project Décor on the venture.
Home design and décor titles were hit especially hard by the economic recession in 2008, but Domino's popularity remained with consumers. In a "most missed" magazine poll run by min, a FOLIO: sister publication, Domino topped the list with 33 percent of the votes, over a year after being pulled off the shelves.
The new deal will double the number of yearly issues to four and include huge e-commerce play thanks to Project Décor's involvement. The shoppable e-commerce site, launched in June 2012, was founded by a trio of entrepreneurs—Andy Appelbaum, Cliff Sirlin and Aaron Wallace—and supported by angel investors. Speculation is that Project Décor is looking to rebrand itself under the Domino name.
Recent financial moves and editorial shake-ups also hint that the revival has been in the works for months. Appelbaum and cohorts raised $5 million in venture capital in May 2013 and Beth Brenner, Domino's founding publisher who left Condé Nast after it pulled the plug, resigned from her post as publisher of Meredith Corp.'s Traditional Home. She is said to be part of the new Domino venture, but it is unclear what role she will play.
 
Meet the Author
---