Bryan Wiener was appointed as ComScore's next CEO, the third CEO of the company in two years. He is currently executive chairman of 360i, an ad and media agency of Dentsu Inc. In his new role, Wiener will be in charge of leading the company in a new direction, following a series of financial crises and losses that were caused by improper accounting practices, which were brought to light in a recent investigation.
Recently releasing its first annual report in three years, ComScore saw a net loss of $281.4 million in 2017, $117.2 million in 2016, and $78.2 million in 2015. In order to follow the company's mission to provide the marketplace with a third-party source to help brands measure media performances across a variety of platforms, Wiener plans to streamline operations that will remove complex and inefficient elements. He will also focus on building products that support cross-platform measurement and make ComScore a prominent brand in industry.
"The worst is behind us," Wiener told The Wall Street Journal in an interview. "The last two years were a very difficult time. It was hard to innovate at the speed we wanted to innovate with that cloud over our head."
---
Here are the rest of this week's people on the move…
Sam Knight is joining The New Yorker as a staff writer after contributing to the magazine since 2014. He will aim to develop the brand's growing readership in the UK, where he has already obtained a sizable following. Knight will be regularly contributing to both the print magazine and to the website from his base in London.
Yahoo News hired Alexander Nazaryan as its new national correspondent. He most recent position was as a senior writer at Newsweek. "With his fluent Russian and roots in the Soviet Union, we expect Alex to be an important part of our coverage of Vladimir Putin's attempts to subvert American democracy," says Daniel Klaidman, editor-in-chief of Yahoo News.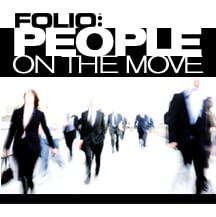 Two top editors of Maxim, executive editor Mitch Moxley and a senior photo editor, have reportedly departed the publication after differences with owner and editor-in-chief, Sardar Biglari.
HuffPost recently made new hires to their editorial and production staff.
Lena Jackson

will join the video team as a field producer.

Liza Hearon

was added as  an assignment editor out of the London office.

Casey Bond

will serve as a reporter specializing in personal finance, home and living.

Kenya Downs

is joining the Washington D.C. office in her role as audio producer.

Lauren Weber

is going to be an enterprise reporter.
The Week's culture critic, Lili Loofbourow is joining Slate as a staff writer. Felix Salmon and Nick Greene are also joining Slate as a regular column writer regarding topics like money, markets, philanthropy and art, and a contributing sports writer, respectively.
Nathan DiCamillo was hired by American Banker as a reporter for the tech team. He recently served as a general assignment reporter for the Credit Union Journal, a SourceMedia publication.
Andrew Briz is taking on the new role of news apps developer for POLITICO. He formerly worked as a newsroom developer on the data desk at the Los Angeles Times.  
Axios tapped Andrew Freedman as its new science editor. He previously held that role at Mashable.
In the relaunch of DCist, now owned by WAMU, Rachel Sadon and Rachel Kurzius are returning to their previous positions at the site as editor-in-chief and associate editor, respectively.