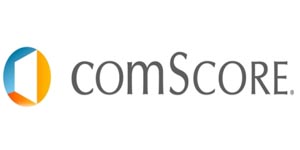 Internet analytics company comScore, Inc. and marketing technology and services provider Acxiom have announced a partnership to enhance audience reporting and 1:1 multi-channel marketing capabilities.  
The validated Campaign Essentials (vCE) platform from comScore and Acxiom's Audience Operating System (AOS) will combine to form a foundation that will improve business performance and drive smarter campaign management in a few ways.
Primarily, the two systems will take the most effective tools from each and use them to create a superior analytics platform. vCE will borrow from Acxiom to expand it's range of demographics, while AOS clients will now see audience segments more clearly outlined to help drive smarter campaign management.
The new product amplifies the opportunity to drive high-performing campaigns through a combination of leveraging each company's respective expertise and utilizing more powerful data tools. Third party measurement metrics will give marketers the information they need to scale their results, turning around and using those metrics to optimize current and future campaigns. 
The object is to provide marketers with greater depth and clarity in analyzing their audiences and campaigns, while using that information to drive business decisions.
This would lead marketers to increase media spend ROI and audience reach across multiple channels.
AOS is a fairly recent technology, having been launched last September as a multi-screen solution to tie together all sources of digital media on a single marketing platform. The interest by publishers in the new partnership is an indication of the platform's market success. Starcom MediaVest Group, already a partner of AOS, is one of the industry leaders who have expressed interest in the new collaboration.