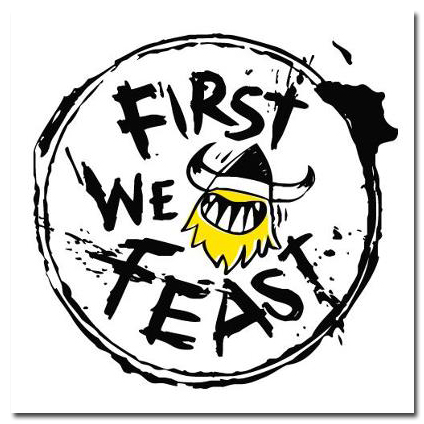 Complex Media, a trend-spotting network of style, sports and entertainment media aimed at 18-34 year old males, has now entered the food space with the launch of FirstWeFeast.com.
Food doesn't typically associate with fashion or showbiz news, but the new brand isn't as big a departure from the company's norms as you might think, says Complex CEO Rich Antoniello.
"It informs the rest of the lifestyle," he says. "You see a lot of companies out there that are checking a box, saying they need this, they need that, but it's completely disparate from the rest of their business. What we do is stay consistent. We stay very focused on the target audience and try to sync all the wants and needs that they have."
"We do everything that guys spend their money on."
The new site, estimated to attract five to 10 million unique visitors per month by next year, is billed as "an alternative to traditional food media," focusing on both the contents consumed and the culture surrounding them. For many young males who have stayed with the 100-plus site media network through its 10-year existence, food and dining has developed into an area of interest.
"It was a natural evolution in the interests of our readers," says Noah Callahan-Bever, editor-in-chief of Complex. "We do have people at the higher end of the spectrum now, who have grown up on Complex."
Data analysis was an integral part of the launch process–"I'm a math guy," Antoniello admits–but intuition also played an equal part. Select food stories have been major traffic drivers, but Antoniello and Callahan-Bever, both closet "foodies," had a gut feel for the market.
"There was a want on the editorial content side and there was a need on the business side as well, and there was a void in the marketplace," Antoniello says.
It's only been one day, but so far they're right: the First We Feast launch has attracted at least 70 percent more traffic than any other Complex launch.
SEE ALSO: The 2012 FOLIO: 40 – Rich Antoniello
While both are confident the new venture is simply an extension of the larger preexisting brand, they do allow that it's a bit of a change. Antoniello stresses a disciplined, balanced approach that allows his company to take chances, but only after solidifying its base.
"It's like building a dock," he says. "The deeper you drive the pylons down vertically, the further you can go out horizontally without the dock tipping into the water. Every time we put something that's slightly more horizontal or a step out for us, we make sure we drive down with two or three new core properties that allow us to maintain the correct balance both to the consumer side and the buy side."
It's recent additions like Four-Pins.com and SneakerReport.com–fashion and footwear sites launched early this summer that add to the core of Complex's audience–that let them go after something else guys spend their money on.
To stay updated on the latest FOLIO: news, become a Facebook fan and follow us on Twitter!