Co-Mailers

Printers and publishers are exploring alternatives to sky-rocketing postal costs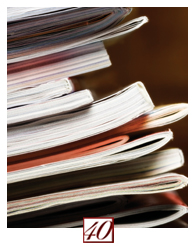 Ever since the United States Postal Service raised—and significantly restructured—its rates last summer, publishers have been scrambling to recover from the impact. The rate increase was intended by the USPS to be a move toward rates based on true costs, meaning that the less the postal service has to handle mail the less expensive it is for the mailer. That favors mailers that can mail in volume, because they can pre-package large amounts for delivery into a given destination.
Smaller magazines, on the other hand, don't have that advantage and are at the mercy of the USPS—unless they can pool their copies with other publishers to achieve the mass necessary to fill a pallet or generally go deeper into the postal system. Enter the co-mailers. Co-mailing, in short, combines various titles according to their final destination and unlocks access to maximum USPS discounts. Estimates of savings range from 5 or 6 percent to 10 percent of postal costs, or more, before charges for the service are factored in.
The challenge has been that only the very largest printers have been able to provide co-mail services (six that do it internally are Fry, Brown, Quad Graphics, R.R. Donnelley, Publishers Press and Quebecor World), so there is more demand than supply. That's changing though, as more smaller printers partner with either the large printers or with outsourced co-mail houses.
Co-mailing not only reduces costs, it also compresses the delivery window, generally adding a day or two on the front end but completely eliminating the straggler effect. And it improves the quality of the product when it reaches the end user, because handling is also reduced. As Marie Myers, senior vice president of manufacturing for what was then CMP Technology said in a recent Quebecor World White Paper on co-mailing, "Publishers should push for every possible book to get into co-mail. We're estimating a 13 percent savings."
VITAL STATS: Savings from co-mailing range from 5 percent to 10 percent or more.
Meet the Author
---