CNET's 'White Knight': CBS Acquires Tech Network for $1.8 Billion

M&A community weighs in.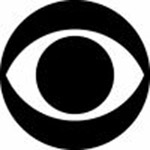 Following months of trying to avoid a hostile takeover by hedge fund consortium Jana Partners, CBS said today that it would purchase CNET Networks for $1.8 billion in cash—the equivalent of $11.50 per CNET share, a 45 percent premium on its closing price Wednesday.
According to CBS CEO Les Moonves, "CNET Networks will add a tremendous platform to extend our complementary entertainment, news, sports, music and information content to a whole new global audience. Together, CBS and CNET Networks will have significant additional exposure to the fastest-growing advertising sector and can accelerate our growth through a number of new content, promotion and advertising initiatives."
Among the CNET properties in the deal include Web sites CNET, ZDNet, BNET, GameSpot.com and CHOW.
Given CNET's recent financial struggles and its battle with Jana Partners over control of its board, today's deal makes a lot of sense, DeSilva + Phillips partner Jeffrey Dearth writes in an e-mail to FOLIO:. "This represents a good outcome for CNET and, if the post-acquisition integration is successful, CBS may have picked up a real bargain."
According to the most recent Comscore data, Dearth says, CNET and its network of sites has more than 32 million unique monthly visitors, about 7 million more visitors per month that CBS's sites. "This acquisition will no doubt put the combined entity solidly in the list of the top 10 Internet properties," he writes. "There simply aren't very many digital media properties of this size that come up on the market."
"It wasn't too surprising that a deal was done. CBS is CNET's white knight to the rescue with this deal," says Oakstreet Media CEO Tom Kemp. "Clearly, CNET got a very good premium over their closing price."
Kemp says the acquisition marks CBS' largest deal so far in its Internet expansion. "CNET was born of an IT-centric world but has done a fairly good job of broadening its scope to be a consumer online portal with games and such that have gone beyond technology. CBS has been a strategic buyer—a mature, slow-growth media company. They're obviously trying to change that image, to change their business mix."
Meet the Author
---