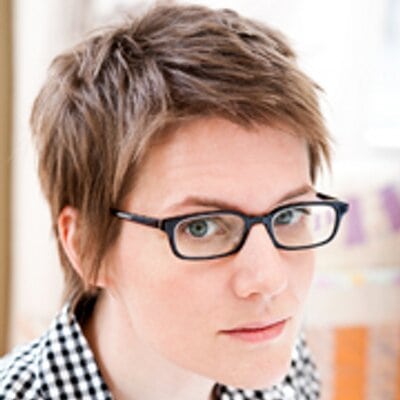 Intriguing headlines can definitely hook readers, but sometimes the pursuit of traffic leads editors to create hyped-up, misleading headlines. Clickbait has become a means to chase traffic, but it jeopardizes the loyalty of readers with content that doesn't deliver on the promise. A publisher's goal is to produce high-quality content while also driving traffic and advertising opportunities. Here, min dives deep with Katherine Bell, editor of Harvard Business Review's HBR.org to hear how her brand works to accomplish these objectives. Katherine will be discussing this topic in depth at the min Day conference on May 12th in New York.

min: What traffic metrics are essential in an ecosystem where pageviews have been diminished by click bait?

Katherine Bell: The questions we're trying to answer haven't changed. We're looking for information about how well we're living up to our strategy, how the value of the audience we're reaching is increasing over time, and how well experiments we're trying and specific pieces of content perform compared to each other. One of the most important site-wide metrics for us is session frequency, because it's the best measure we currently have of whether our audience is finding HBR relevant and useful. As the audience has moved to social and mobile, a lot of other metrics have become less informative, but frequency is still a good proxy for interest and loyalty. We've figured out that after a certain number of sessions per month, the average visitor's value to us takes a big step up, so we're always trying to get more and more visitors over that line.

min: Where do pageviews fit in?
Bell: We still use them as the primary way we compare the performance of individual articles and other content. We're really careful about the quality of what we publish in the first place, including our headlines, so we don't have to worry about rewarding clickbait. We've found that over time pageviews have actually become more closely associated with quality—the articles that do best traffic-wise are often the ones we're most proud of. We think this is partly because such a high proportion of our traffic comes from social, and our followers are more likely to share something if they've found it genuinely interesting or useful. If we trick them with a good headline into reading something that disappoints them, they won't share it, and the article will lose momentum.
min: Content performance metrics are much more prevalent now. How do you use them?
Bell: We've also done a lot of analysis in order to be able to put pageviews in context—we know roughly the average pageviews that posts on different topics get, so that we can judge how a piece did compared to other pieces like it, rather than unfairly expecting everything to do as well as our most popular topics. That's how we make sure that popularity doesn't distort the balance of what we publish over time. We've been experimenting with other engagement metrics like total time reading, but so far we've found that they correlate pretty closely with pageviews.

min: How do you define and maintain "quality" when volume and traffic are so critical to driving revenue?
Bell: Our business model relies heavily on subscription revenue, and that means we have to optimize for loyalty as well as for scale. But it still takes discipline. When we're considering what to publish, we look for five things: expertise, evidence, an original point of view, usefulness, and writing that's persuasive and a pleasure to read.
min: Do new models like native advertising endanger content integrity?
Bell: Yes, of course. Editorial integrity has been threatened by many things over the years, and maintaining it has never been easy! In the past, we handled this by making one very simple rule and sticking to it religiously. But media companies need more complex business models now, which means we have to deal with these questions as they come up and in a much more detailed way. That requires a willingness to scrutinize what we're doing regularly and honestly, as well as a lot of willpower. It's like trying to stay sober by saying no to a different cocktail every night, rather than avoiding the bar altogether. I do think native advertising can be done well, but only if it's done in the right circumstances and with a lot of respect for the reader. And we definitely need new models—online display ads have been horrible for far too long.
You can hear more about quality content at our May 12th min day conference. Check out more details here: www.minday2015.com.