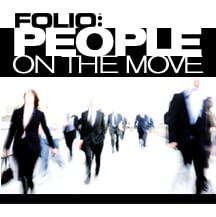 The Hill has added four of new senior VP hires to its marketing team in the wake of what it called "incredible audience growth" over the past year:
Agency veteran Andrew McLean has joined The Hill as senior VP and head of business development. McLean joins from Quigley-Simpson, where he served as chief development officer, and has held senior roles at Mercury Media, GroupM, and Omnicom's PHD.
Anissa Frey was named senior VP of branded entertainment and creative solutions. She joins from DailyMail.com, where she was VP of custom content solutions and head of marketing, and previously served as VP of branded content at Condé Nast Entertainment.
Courtney Howell has joined The Hill as senior VP and head of national sales. Howell was previously VP of sales at content marketing firm WhoSay, and also spent time in Twitter's client partnerships division.
Finally, The Hill named Ron Prince senior VP of marketing. Prince, who served as head of marketing for InStyle from 2009 to 2013, spent the last four years running his own marketing consulting business for clients like Condé Nast, The Hollywood Reporter, and WME/IMG.
All four appointments take effect immediately, with the new hires reporting to The Hill president Richard Beckman.
The Hill, which claims to have doubled its traffic year-over-year in each of the last three years, received 28 million unique visitors in October 2017, per comScore data.
"In this era of consumers being bombarded with irrelevant content, politics has become the most important passion point," said Beckman in a statement. "We are building a best in class sales, marketing and branded content organization to capitalize on this unique moment in time."
---
Here are the rest of this week's People on the Move:
Quartz has promoted Kira Bindrim (pictured) to managing editor. The former Newsweek managing editor originally joined Atlantic Media last year as editor of the Quartz Talent Lab.
"There is surely little surprise at Kira taking on this role," wrote Quartz editor-in-chief Kevin Delaney in a memo to staffers. "Since joining Quartz in April 2016 as Talent Lab editor, she's demonstrated a remarkable ability to get things done, always with wisdom and humor. Kira is gifted at listening to ideas and feedback, but also at providing clear-eyed suggestions and direction."
Aaron Boyd has joined Government Executive as senior editor of technology and events for NextGov, which covers the intersection of government and technology. Boyd will be charged with leading NextGov's event programming as well as reporting on trends in federal technology. He joins from Sightline Media Group, where he served as editor of Federal Times and founding editor of Fifth Domain.
Forty-five year-old Hudson Valley Magazine has named Dan Burnside its new publisher. Burnside joins the regional title after spending the last 15 years at The Blue Book Building & Construction Network, a publisher and SaaS provider to the commercial construction industry. He succeeds Ralph Martinelli, who has ascended to group publisher of the magazine as well as sister titles Westchester Magazine, Westchester Home, 914INC., and Westchester/Hudson Valley Weddings.
MOD Media has hired Jennifer Hicks (pictured) to serve as the new publisher of New York Spaces magazine, as well as the company's director of business development. It's a reunion for Hicks, who had previously served as publisher of the title in 2010, under different owners. MOD Media acquired the title back in June. Hicks most recently spent two years as a senior VP and head of luxury at The Economist, and has held senior roles at Condé Nast Traveler, The New Republic, and Smithsonian Magazine.
Mackenzie Weinger will join National Journal as policy editor, effective January 3. Weinger arrives from The Cipher Brief, where she was a national security reporter, and brings previous experience from Financial Times and Politico. Weinger also interned at National Journal back in 2010.
Politico promoted Bobby Moran to chief revenue officer and Danica Stanciu to VP of Politico Pro, its subscription-based service for policy professionals. Moran has spent the past seven years at Politico, most recently as VP and general manager of Politico Pro. Stanciu joined the company in 2015 and most recently served as Politico Pro's managing director of account management.
Tracy Le has joined Access Intelligence as marketing coordinator within the Aerospace Events group, which includes the Satellite, OilComm/FleetComm, and DC5G conferences. Access Intelligence is the parent company of Folio:.
Refinery29 laid off 34 staffers, representing about 7.5 percent of its overall workforce, citing a need to "tighten our belt in order to invest in the future," according to a staff memo from co-CEOs Philippe von Borries and Justin Stefano.