CIO, EcoHome, TechRepublic Among ASBPE Web Site of the Year Nominees

Winner to be announced during free Webcast.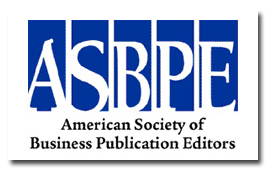 The American Society of Business Publicans Editors has unveiled the 10 nominees for the 2010 Web Site of the Year Award. The nominees include: CIO.com, Computerworld.com, DVM360.com, EcoHomeMagazine.com, ENR.com, HealthcareITNews.com, Hotelnewsnow.com, Networkworld.com, Smartmeetings.com and TechRepublic.com.
To determine the winner, judges considered each site's reporting, writing, editing, depth of information, editorial organization and navigation.
The winner will be announced along with the other winners of this year's Digital Azbee Awards of Excellence during a free Webcast November 17, produced with Hanley Wood. Bronze, silver and gold awards will be announced in 28 categories in all.
A full list of Digital Azbee nominees can be found at the ASBPE Web site.
Meet the Author
---