Cigar Aficionado Publisher Buys Malt Advocate

Deal includes Malt Advocate magazine, WhiskeyFest events.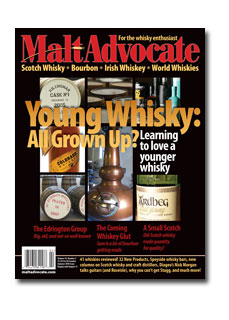 M. Shanken Communications, publisher of Cigar Aficionado and Wine Spectator, has acquired Malt Advocate Inc., publisher of 19-year-old Malt Advocate Magazine and producer of the WhiskeyFest event series, which are held in New York, Chicago and San Francisco.
John Hansell remains publisher and editor of Malt Advocate while Amy Westlake remains director of WhiskeyFest. Terms of the deal were not released.
"Our activities dovetail perfectly with those of M. Shanken Communications Inc. from a publication and events standpoint," said Hansell in a statement. "The M. Shanken Group will take Malt Advocate magazine and our WhiskeyFest events to levels that we could not have achieved on our own." 
Meet the Author
---