Christianity Today Folds Four Titles

Publisher lays off 30.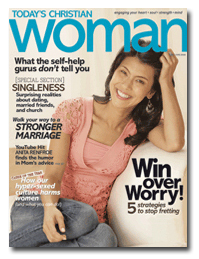 Christianity Today International—publisher of 150,000-circ Christianity Today magazine—has shuttered four related publications, including Today's Christian Woman and the Campus Life College Guide.
As part of the closings, 30 employees will be laid off, the company said Friday. Also folding are CTI's history insert Glimpses and the Church Office Today newsletter.
CTI president and publisher Harold Smith called the closings a "necessary decision."
"We find ourselves—as does our industry—in the midst of a perfect publishing storm," said Smith. "The impact on employees who are truly gifted, and the impact on the church as a whole, is a sobering reality for me and the entire CTI team that remains."
In January, CTI shuttered two magazines—Ignite Your Faith and Marriage Partnership. The company sold Today's Christian magazine to Significant Living last fall.
Christianity Today magazine was founded in 1956 by evangelist Billy Graham. Today, CTI publishes nine print magazines and newsletters. Its Web site receives more than 2.5-million unique visitors monthly, the company said.
Meet the Author
---