Christian Music Mag Folds Print

Salem Communications to focus on online music network.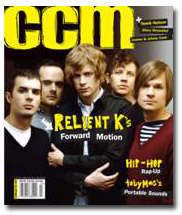 In an effort to reach an increasingly wired Christian readership, Salem Communications has decided to fold the print version of its CCM magazine.
According the magazine's publisher, Jim Cumbee, "CCM magazine readers tell us they want more information and want it faster than can be delivered in a monthly printed magazine. Accordingly, we will discontinue the printed version of CCM Magazine to put increased energies toward the continued growth and enhancement of our comprehensive Christian music and entertainment online network."
That network includes CCMMagazine.com, ChristianMusicPlanet.com, CMCentral.com and MyCCM.org. (CCM stands for Christ Community Music.)
The April issue of the 30-year-old magazine will be its last, the publisher says. In addition to CCM magazine, Salem Communications publishes Preaching, The Singing Magazine and Faith Talk.
A phone call to Salem Communications was not immediately returned.
Meet the Author
---