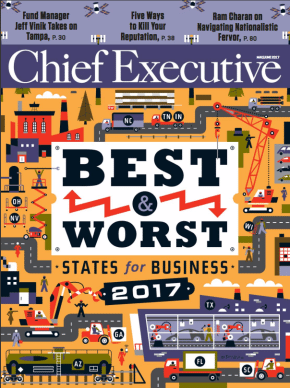 In a move aimed at unifying two powerful but hard-to-reach audiences, Chief Executive Group — the parent company of Chief Executive magazine — has acquired Corporate Board Member magazine and its related research and events businesses.
"The fact that Chief Executive Group now offers marketers the top two decision-making groups in corporate America is very powerful," said Chief Executive publisher Chris Chalk, in a statement. "These two communities can make big-ticket deals go fast, or go nowhere."
Chief Executive Group purchased Corporate Board Member — which will turn 20 years old next year — from California-based Marlin Equity Partners, who in turn acquired it as part of its June purchase of NYSE Governance Services, a provider of corporate compliance and education products. Terms of the deal were not disclosed.
"Over the last 40 years, we have earned the trust of CEOs by helping them identify, evaluate and solve their biggest challenges, and will do the same for corporate directors," added CEO Marshall Cooper.  "Although CEOs and Boards play separate and distinct roles, they work closely together to achieve organizational goals."
The acquisition comes as Chief Executive Group, which the Coopers purchased back in 2009, aims to expand its offerings by focusing in on its own valuable database of corporate executives, but also at a time of change for its flagship brand, which recently parted ways with editor-in-chief Mike Winkleman, his second career stint with the company, after a little over a year.
⇒ Related: How 40-year-old Chief Executive adapted to meet 21st-century market demands. (October, 2016)