Chief Brand Officer, Others Out as Hachette Moves Cycle World Under Jumpstart Auto Group

Andrew Leisner appointed VP of integrated sales and marketing.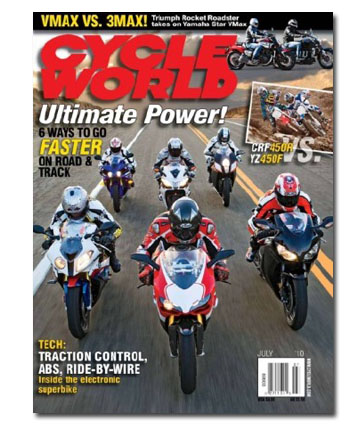 Following a management reorganization of its Cycle World Brand Group last fall, Hachette Filipacchi Media U.S. is now moving Cycle World under its Jumpstart Automotive Group, which will oversee the magazine's print and digital advertising sales, as well as overall operations. As a result of the change, chief brand officer Larry Little—who took the job last August—will be leaving the company.
Senior-level marketing executive Andrew Leisner will take over Little's responsibilities as vice president of integrated sales and marketing. In this new role, Hachette says Leisner will oversee all sales and revenue strategies across Cycle World's print and digital media platforms.
According to Nick Matarazzo, who returned to Hachette this spring as CEO of the Jumpstart Automotive Group, it "makes perfect sense that Cycle World's robust motorcycle information and services be added to Jumpstart's broad and diverse network of vehicle shopping and enthusiast properties. We're excited about this latest addition and we look forward to broadening the Cycle World brand and establishing new partnerships under Andrew Leisner's leadership."
Other related personnel changes include: Libby Hartung has been promoted to Western sales director, Dennis Scully was promoted to Eastern sales director and Katie Kovaleff will assume responsibility for the aftermarket category. Corey Eastman, Cycle World's vice president of brand development, will retain his role as will Mark Hoyer, editor-in-chief and vice president of brand content.
Vice president and brand publisher Paul Labella, and others, are said to be leaving the company as a result of the reorganization.
The Jumpstart group is now made up of 13 brands, including Car and Driver, Road & Track, Consumer Guide Automotive and JD Power Autos.
Meet the Author
---