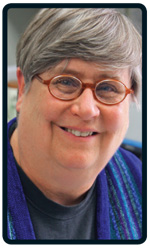 A closer connection to its readership helps drive dramatic growth for the magazine on healthy, sustainable living.
For any enthusiast magazine, a tight bond with its readership is a critical characteristic. For Mother Earth News, a magazine about organic foods, healthy living and sustainability, an ongoing interaction with survey groups has allowed the magazine to gradually tailor its content and design into a winning formula. Over the last six years, the title has increased its single-copy sales by 76 percent, and overall circulation has ballooned by 48 percent.
"For several years now, we've been relying on online survey groups to guide our content all the way from before we assign a story," says editor-in-chief Cheryl Long.
The groups total 30,000 readers, and are broken into sub-groups that are asked to vote on elements such as covers, story ideas or existing stories. All the scores are tallied and archived for research purposes.
The surveys have gone through a couple frequency changes. Long was initially worried that the groups would burn out from too many inquiries. As the magazine dialed its survey frequency back, response rates started to dip. "We realized it was a mistake to be so protective and that these folks liked to give feedback. We ramped it back up and started sending out surveys more often."
The same tactics are used for the brand's five, twice-monthly e-newsletters. Since launch in 2007, the newsletters have grown steadily, now ranging between 200,000 and 250,000 subscribers each, says Long (many readers subscribe to more than one newsletter). To help guide newsletter content, Long's team monitors clickthroughs for each story. "Editors are encouraged to use this data, sent to them monthly, to guide their content choices."
The newsletters have also been powerful e-marketing vehicles. "Over the last two years, online sales from e-newsletters of books and other products have grown by over 50 percent," says Long. According to MRI, Mother Earth News rates as high in reader satisfaction as titles like the New Yorker, The Economist and National Geographic—stellar company.

VITAL STATS: Mother Earth News has seen some impressive growth, with a 76 percent increase in single-copy sales over the last six years and a 48 percent boost in overall circ.