B-to-B companies have been making news recently as changing market trends shift aging business models. Here, John Siefert, CEO of Virgo Publishing and a featured panelist at FOLIO:'s MediaNext conference on October 28 to 30 in New York, talks about the changing b-to-b market, industry trends and how Virgo has managed it all.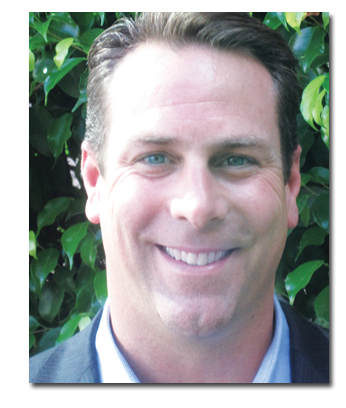 FOLIO Magazine: Over the last few years, in what ways are you seeing the broader b-to-b media market changing?
John Siefert: I think the b-to-b market has lost its way in many respects—it is trying to be something it is not, and longing to find a life preserver since the loss of print, and the sagging nature of CPM.  The category has considered technology and delivery as its form of innovation as opposed to content that actually helps the user/reader/attendee do their job better.  More investments in delivery and less investments in the content itself is what has plagued the market.
I also believe that the b-to-b space is constantly trying to dig itself out of a hole. How do I make up for the loss in revenue in X by doubling down on Y, but not totally leaving X so I can get whatever money is left? I think that is the wrong approach and screams of the lack of agility in business modeling that traditional b-to-b players have.
FOLIO: What are the trends that are driving these changes?
Siefert: Many publishers are still trying to make up lost print dollars—which is scary—while they have driven ridiculous amounts of one-and-done traffic on websites to capture CPM revenue, all whilst having a minimal focus on retaining audience.  Further, too much lead gen was accepted by b-to-b companies and hence they over saturated databases and drive a ton of opt-outs.  I also feel there has been too much syndicated content and not enough original programming, along with poor monetization of video-based programming, lazy use of social outlets and too much reliance on search to drive traffic.

FOLIO: How has Virgo specifically been responding to these changes in the context of its own market?
Siefert: It is pretty simple, we take the complexity out of market adaptation and listen to our users, readers and attendees—we have found that money follows this approach.  For example, in our Cloud and Communications Network, we saw our audience of IT VARs, Telecom Agents and other solution providers requesting more tools-based resources to help them sell technology and service solutions to their end user business customers; we took our foot off of the "traffic peddle" last year, and created a new video, slide show, infographic and analyst report based destination site called "Business Value Toolbox" where the audience could take our content and apply it directly to the customers they were selling to.
We did not wait for the market to demand it, we adapted to the trend we saw emerging and have seen some pretty incredible growth because of it—while others are still posting video interviews, blogs and press releases on the industry.  The list goes on here with our video documentary strategy, thematically based digital summits, video news desk, content libraries and much, much more.
If you're looking to better understand how your brands can thrive in a converged media landscape, register now for FOLIO: and min's MediaNext event on October 28-30.