CEO Shuffle at Prometheus Global Media

Guggenheim MD Dottie Mattison takes spot vacated by Richard Beckman.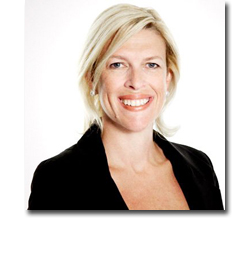 Prometheus Global Media, publisher of Billboard, Adweek and The Hollywood Reporter, has quickly named its new CEO. Dottie Mattison [pictured], senior managing director of Guggenheim Partners, which, along with Pluribus Capital, backs Prometheus, has taken the top spot just days after it was announced that previous CEO Richard Beckman stepped down.
That quickness, however, is belied by the fact that Beckman has been at odds with Prometheus leadership over the last year.  His departure was arrived at "by mutual consent," according to an announcement from Prometheus last Friday following a WWD report of his ouster.
"I came to Prometheus with a strategic vision for the company and, having been fortunate to work with a group of talented individuals on these storied brands, I am proud of what we accomplished here over the last two and a half years. I wish them continued success in the future," said Beckman in a prepared statement.
Mattison joined Guggenheim two years ago after serving in several executive roles at Wal-Mart, her latest as senior vice president and general manager of the Apparel Global Merchandising Center—a group that manages cross-category entertainment merchandising.  
As long ago as August, Beckman was denying rumors of his departure when, at the time, he gave up day-to-day oversight of the company for "brand development" responsibilities.
Beckman had been brought on board in early 2010 from Condé Nast when Prometheus, then called e5 Global Media, bought its brands from Nielsen, and quickly began consumerizing the trade titles, notably hiring Janice Min, and her hefty salary, to head up the Hollywood Reporter. Beckman also hired Michael Wolff as editorial director of Adweek. Wolff left the company in October last year.
Mattison has already appointed Jeffrey Wilbur as CFO. Wilbur previously managed investments for Guggenheim. These two latest executive appointments clearly bring Guggenheim much closer to the day-to-day management of the Prometheus brands, which is not the usual arrangement for media company financial backers, which typically like to form separate executive teams to operate their portfolios.
Meet the Author
---