CEO's Acquisition of Emmis Now 'Unlikely'

Regional publisher extends negotiation process again but doubts outcome.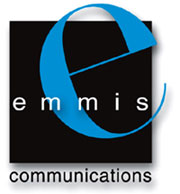 Negotiations between Emmis Communications Corp. CEO Jeff Smulyan and the company's investors that would have Smulyan's JS Acquisition buying the regional magazine publisher for more than $90 million have deteriorated to the point where Smulyan is doubtful the deal will in fact happen.
For several weeks, a group that holds more than 38 percent of the company's preferred stock has indicated that it would vote against certain amendments to the terms of the agreement. Now, an affiliate of equity partner Alden Global Capital, which previously agreed to finance the deal, also said it would no longer support the negotiated terms.
"Accordingly, although discussions are continuing, JS Acquisition believes it is unlikely that an agreement will be reached with either Alden or the group of holders of preferred stock," JS Acquisition says in a statement.
The date of a special shareholder meeting and stock exchange associated with Smulyan's offer had been scheduled for Friday August 27 but has been extended officially until Thursday September 2. As of last Friday, the meeting already had been postponed several times because of the groups' inability to agree to terms.
In April, Smulyan entered a letter of intent to purchase the Indianapolis-based regional magazine publisher and radio broadcaster, under JS Acquisition, for approximately $90.2 million ($2.40 per share for its roughly 37.6 million outstanding shares of Class A common stock) and to take the company private. In May, Smulyan signed a definitive agreement to legally merge the company with JS Acquisition.
In 2006, Smulyan proposed to acquire the outstanding publicly held shares of Emmis for $15.25 per share in cash. He withdrew that offer after an agreement with the board of directors could not be reached.
In addition to owning several radio stations, Emmis publishes seven magazines, including Texas Monthly, Los Angeles and Atlanta.
Meet the Author
---