CEO Perspective: Todd Krizelman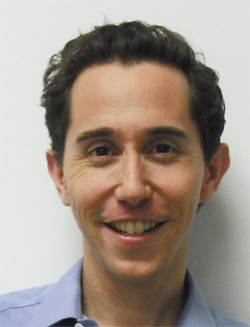 Magazine Radar
Todd Krizelman, CEO
252 West 37th Street
Suite 1001
New York, NY 10018
Phone: 646-652-7001
www.magazineradar.com

What will the print-media industry experience in 2010?
The
good news: selling ad pages in 2010 will be easier than 2009; there are
fewer magazines competing against each other and the economy is stable.
Some publishers smartly made investments and acquired (or launched)
titles at discounted prices in 2009. These are often the same
publishers that are better navigating the expansion of their business
online. They bet on themselves succeeding.
The bad news:
publishers serving debt will continue to feel pressure on margins and
some will either restructure or cease publishing. Many publishers
continue to push forward with the same strategy, hoping to ride the
changes out in the market. This puts their franchises unnecessarily at
risk and 2010 will not improve their fortunes.
Will this be a year of cost reduction or growth?
Cost
reduction will remain the more popular choice. Publishers don't have so
much cost left to reduce, so expect fewer large-scale labor reductions.
What one technology will be transformative?
The
amount of noise around eReaders is deafening. Industry pundits suggest
10 million units will be sold in 2010. That would be a 10x increase
from today's installed base, and an ambitious forecast. I suspect this
technology will be transformative, but over a much longer time horizon
(5 years). No one's sales are going up next year due to eReaders.
Will the Web be strategically central to the industry?
For
most titles, I think it has to be central today. However, the web is
not replacing print, but rather a compliment. The best publishers
smartly package their content into print and online. They also use it
to lower support costs and drive purchases of subscriptions and back
issues.
What skills do publishers need to succeed in this era?
Publishers
need to improve the part of their businesses that drives the most
revenue: sales. Unlike production or circulation, sales organizations
have have operated without significant change for more than a dozen
years. Almost half of a sales rep's time still goes to administrative
tasks. And, there there is not enough effort prospecting for new
business.
Is this a great time to be an entrepreneur in this business or a terrible one? Why?
Both!
Market disruption creates openings for new entrants into a market. If
you are selling digital editions or eReaders, this is your moment.
However, recessions are also a time when all publishers' sales are
down, and this recession is wors than most. Publishers are wary of
making investments; some suffer from complete paralysis (the sort of
grit-and-bear-it approach to management)
BACK TO CEO PERSPECTIVE MAIN PAGE 
Meet the Author
---