CEO Perspective: John F. Papalia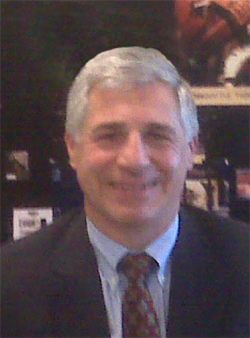 Statlistics
John F. Papalia, President/CEO
69 Kenosia Avenue, Danbury, CT 06810
Phone: 203-778-8700
Fax: 203-778-4839
www.statlistics.com
Email: j.papalia@statlistics.com


What will the print-media industry experience in 2010? Will this be a year of cost reduction or growth?
From
Gutenberg to Xerox, technological advancements always change
print-media into a new animal. Digital print has made small runs and
versioning of nice four color pieces more feasible. One of my
colleagues in the printing business told me that while it is true
digital printing or combining traditional offset with digital may be at
a greater expense, it also has the potential of bringing a better ROI.
Digital technology promises to make print media more useful to the
marketer and more relevant to the audience, so investing in it may
actually help growth.
What one technology will be transformative?
Marketers
are communicating with an individualized audience through channels of
email, mail, websites, call centers, mobile phones and social networks.
They need to maintain a digital inventory of images, customer records,
transactions, prospect data and promotional history. The single most
transformative technology within the marketing services industry will
probably continue to be the marketing database technology that enables
today's marketing communications.
Will the Web be strategically central to the industry?
Yes.
We interact with the web from everywhere we are, from our desktop,
laptop and mobile phone. It is at school, it's integrated with almost
all entertainment and utility devices. The web links people together
socially and commercially. The web is a part of human life and is
certainly becoming more and more strategically central to our industry.
What skills do publishers need to succeed in this era?
If
"effective passion" is a skill then now is the time to be skillfully
and effectively passionate about doing business. Embrace technology but
don't forsake the blue chip techniques like in-person meetings and eye
contact. I have seen many great meetings conclude with a firm
handshake. We cannot be order takers, distant from our advertisers.
Instead, we have to really understand our client's needs and aid them
in achieving their goals. Providing great service is paramount, to be
delivered in every department. Within sales and service, hire
knowledgeable people that are passionate about their careers. In our
front reception we use live people to answer phones. Being passionate
about service is vital for success.
Is this a great time to be an entrepreneur in this business or a terrible one? Why?
As long as they have the combined passion, knowledge and experience,
it's
a great time for entrepreneurs, and it's a great time to be selling. We
have large clients that are coming to us with test budgets as low as
$2,000 and we are rolling out national programs with them,
incrementally increasing as the responses come in. This was impossible
to do with direct mail, but we can do it with email and
co-registration. Technology has enabled new ways of doing business.
This makes for a good environment for entrepreneurs.
BACK TO CEO PERSPECTIVE MAIN PAGE 
Meet the Author
---