CEO Perspective 2012 – Michael Biggerstaff

CEO, Nxtbook Media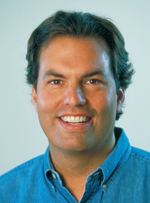 Michael Biggerstaff
CEO, Nxtbook Media
480 New Holland Avenue, Lancaster, PA 17602
Phone: 866.268.1219 x150 • Web: www.nxtbookmedia.com
Describe the biggest business initiative media companies need to execute in the next 12 months.
If you're not actively discussing responsive design, you're already behind the curve. Media companies have realized that separate platforms for separate devices won't cut it. That approach isn't scalable. We know because we spent the past handful of years creating digital editions on separate platforms. In the end, though, we needed one amazing solution that would produce dynamic engagement everywhere. So that's what we've just released and demand is incredibly strong, both because of what it does for readers and for advertisers.
Two years ago, mobile content was extremely promising. Now, it's unclear how things will shake out. How should media companies invest in this technology?
It's great that we've had two solid years of history to see exactly how big mobile is becoming for publishers. A couple of years ago, there was definitely a gold-rush sort of mentality and publishers were flocking to mobile without really knowing how much of their audience would be there. Now that we have a couple of years of analytics, we can all be a lot smarter when it comes to investing in mobile. If 10% of your content is being consumed on mobile, it probably doesn't deserve 50% of your new technology investments.
While we've also learned how much of our audiences are consuming content via mobile, we've also learned about how they like to engage with that content. Simply put, revenue streams that work on the desktop don't automatically translate to the same ROI on mobile, so we've also got the data to figure out what exactly will work on those devices.
Online advertising is increasingly moving into the "content stream," which is a way to say that it's looking more like content. Is this a promising development, or one that's potentially damaging?
Like most things, it's not the concept that's potentially bad – only the execution. If your advertisers can't produce compelling content that solves problems your readers have, the result lessens the readers' opinion of both you and the advertiser. But if the advertiser is honest and offers good solutions, readers will respect both you and them. For publishers this creates an obvious opportunity by helping your advertisers create good conversation
with their readers.
How should media-companies adjust their social media strategies? Should they demand monetization or is a mere communication channel enough? Are there specific networks to focus on?
The problem many companies face can actually be found in the way this question is worded. For most BtoB companies, social media probably shouldn't be a strategy, but rather a tactic used to deploy strategies that have measurable ROI. In many cases, particularly in the BtoB space, companies have overinvested in social media, but the reality is that for most of us, social media serves as a simple, inexpensive means to amplify the strategies we've already designed in more traditional channels.
Regarding specific networks, the answer is absolutely, there are, but what they are is entirely dependent on where your audience is. For the BtoB space, the obvious answer is LinkedIn, which finally seems to be producing measurable results for a lot of companies. That said, many industries have their own industry-specific channels and if they're vibrant enough, attention should be applied there.
Meet the Author
---