CEO Perspective 2012 – John F. Papalia

President/CEO, Statlistics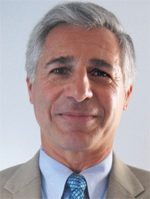 John F. Papalia
President/CEO, Statlistics
69 Kenosia Avenue, Danbury, CT 06810
Phone: 203.778.8700 • Fax: 203.778.4839
Web: www.statlistics.com • Email: j.papalia@statlistics.com
Describe the biggest business initiative media companies eed to execute in the next 12 months.
Building and developing a mobile/tablet strategy and app is going to be the biggest game-changer for media companies in the next 12 months. The importance of optimizing this content distribution channel cannot be under-estimated. Publishers have a great opportunity here to expand upon their audience reach and grow revenues. Exploring this opportunity is critical for future success. At the same time, while the digital and mobile channels continue to grow, it's imperative that publishers remember that the print world is still not only relevant but an essential component to a complete marketing strategy.
Two years ago, mobile content was extremely promising. Now, it's unclear how things will shake out. How should media companies invest in this technology?
Again, publishers need to focus on mobile and tablet content. Overall trends show consumers moving away from desktop computers and onto mobile devices – this means a successful mobile strategy is not only necessary to grow revenue, but necessary simply to maintain current status.
Online advertising is increasingly moving into the "content stream", which is a way to say that it's looking more like content. Is this a promising development, or one that's potentially damaging?
There's obviously huge opportunity in content-like advertising, but it can also be a big concern. Content marketing, when done properly, works because it is highly engaging and is proven to drive up response and leads. Publishers have the organization and skill-set to develop quality journalism as content. It's important that an advertiser, when creating content-like products, sticks to an authoritative, journalistic voice rather than the typical sales-like copy that would be useful in other forms of advertising.
How should media-companies adjust their social media strategies? Should they demand monetization or is a mere communication channel enough? Are there specific networks to focus on?
It is important to understand that social media plays a key role in building awareness for your content and products. As far as growing your audience reach and building a highly responsive direct marketing audience, social media has huge benefits beyond simply offering a communication channel. Any identifiable, engaged and participatory audience is without a doubt going to bring revenue increases.
How are database strategies and capabilities shifting and what does it mean for media company revenue going forward?
Social media and multi-screen consumption are certainly contributing to the growth of reader engagement and therefore the growth of users proactively handing over their information to publishers. With this growth also comes a more highly informed user-base on what their information is being utilized for. It's important that publishers and marketers are clear with their users and follow all industry guidelines when it comes to reaching potential consumers.
In closing…
As a vendor, my job and the job of everyone at Statlistics is to assist our publisher clients in growing their revenue by utilizing new and different technologies that emerge as part of our direct marketing strategy. When it comes to social media solutions and mobile strategies for clients, Statlistics has been actively in this space for some time now.
The frontier is still developing and it's important to my staff and I that we and our clients have a part in this burgeoning channel. Statlistics is excited about where it's taken us already, and we look forward to being a pioneer in the certain changes and developments that the future has to offer.
Meet the Author
---