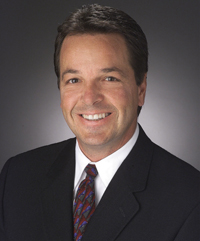 Brian Casey has been named president and CEO of the Center for Exhibition Industry Research (CEIR).
Casey will replace current President Doug Ducate, who is retiring, on Dec. 1.
Casey currently is vice president and general manager of the Cleveland Convention Center and Global Center for Health Innovation. In the past, Casey has been president and CEO of the High Point Authority, responsible for the High Point Market in High Point, N.C., as well as owner of Next Generation Events Group, executive vice president of SmithBucklin and managing director of tradeshows for the International Housewares Exposition.
Ducate has held his leadership position at CEIR since 1998.
"I have known Brian for many years and am very pleased with the selection committee's decision," Ducate says in a statement.
Casey has served on the CEIR board in the past, as well as on the board of the International Association of Exhibitions & Events.
Casey's transition from the Cleveland Convention Center to CEIR comes as the management of the Cleveland venue is in question. Merchandise Mart Properties, which currently manages the convention center, is studying bids for new management of the venue.