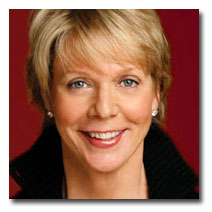 SEE ALSO: Cathie Black as NYC Schools Chancellor: HUH??
New York City mayor Michael Bloomberg today appointed Hearst Magazines chairman and former longtime president Cathie Black as chancellor of New York City's Schools. She replaces Joe Klein, who has been named an executive vice president at News Corp.
"Cathie Black is a superstar manager who has succeeded spectacularly in the private sector," Bloomberg said in a statement announcing the appointment. "She is brilliant, she is innovative, she is driven—and there is virtually nobody who knows more about the needs of the 21st century workforce for which we need to prepare our kids."
Black [pictured] took over as Hearst chairman this summer when former Condé Nast group president David Carey replaced her as president. Black served as Hearst Magazines president since 1995. Prior to joining Hearst, Black served as president and CEO of the Newspaper Association of America. Before that, Black served as president and publisher of USA Today.
"Cathie has served Hearst with distinction for more than 15 years and her contributions as both senior executive and Board member will be missed by all of us who have worked alongside her," Hearst Corp. chairman and CEO Frank A. Bennack, Jr. says in a separate statement. "As someone who had the privilege of hiring her twice, first at the Newspaper Association of America and then at Hearst, I'm keenly aware of her willingness to take on new and significant challenges. Heading the New York City Department of Education, the largest system of public schools in the U.S., certainly qualifies."
Bennack says Hearst will be coordinating with Bloomberg's office about Black's official departure date. According to its Web site, the New York City Department of Education consists of more than 1,600 schools that serve about 1.1 million students each year.