Catalyst Paper Will Undergo Recapitalization

Agreement will reduce the paper company's debt by $315.4 million.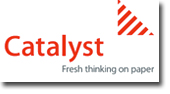 In what appears to be a direct result of the paper industry's continued struggle, British Columbia-based manufacturer Catalyst Paper will move forward with a recapitalization transaction to correct its current financial situation. According to a company statement, the improved capital structure will eliminate $315.4 million of Catalyst's debt.
In addition to the significant reduction, the restructuring is approved by the companies' creditors with the hope of "enhanced flexibility to respond to the downturn in the market for paper, newsprint and pulp".
Catalyst is working with Blake, Cassels & Graydon LLP and Skadden, Arps, Slate, Meagher & Flom LLP for legal counsel, and Perella Weinberg Partners will be the company's financial advisors through the recapitalization.
Upon the plan's completion, which will be carried out under the Canada Business Corporations Act, a new board of directors will be appointed for Catalyst Papers.
A move like this is not surprising, considering the currently volatile state of the paper industry. Paper demand has declined, as magazine's print properties still have not made a full recovery from the recession. The digital draw to tablets and other mobile devices also presents a conundrum for an industry largely based on supplying print supplies to magazines.
While many publishers expected prices to drop as demand for paper has, the reality is that supply is still meeting demand, according to paper industry insiders.
After January 14's initial announcement, Catalyst released another statement today reasserting the consensual restructuring process, as opposed to "certain media reports" of bankruptcy proceedings.
Catalyst operates four mills between British Columbia and Arizona, with a collective annual production capacity of 1.9 million tons.
Meet the Author
---